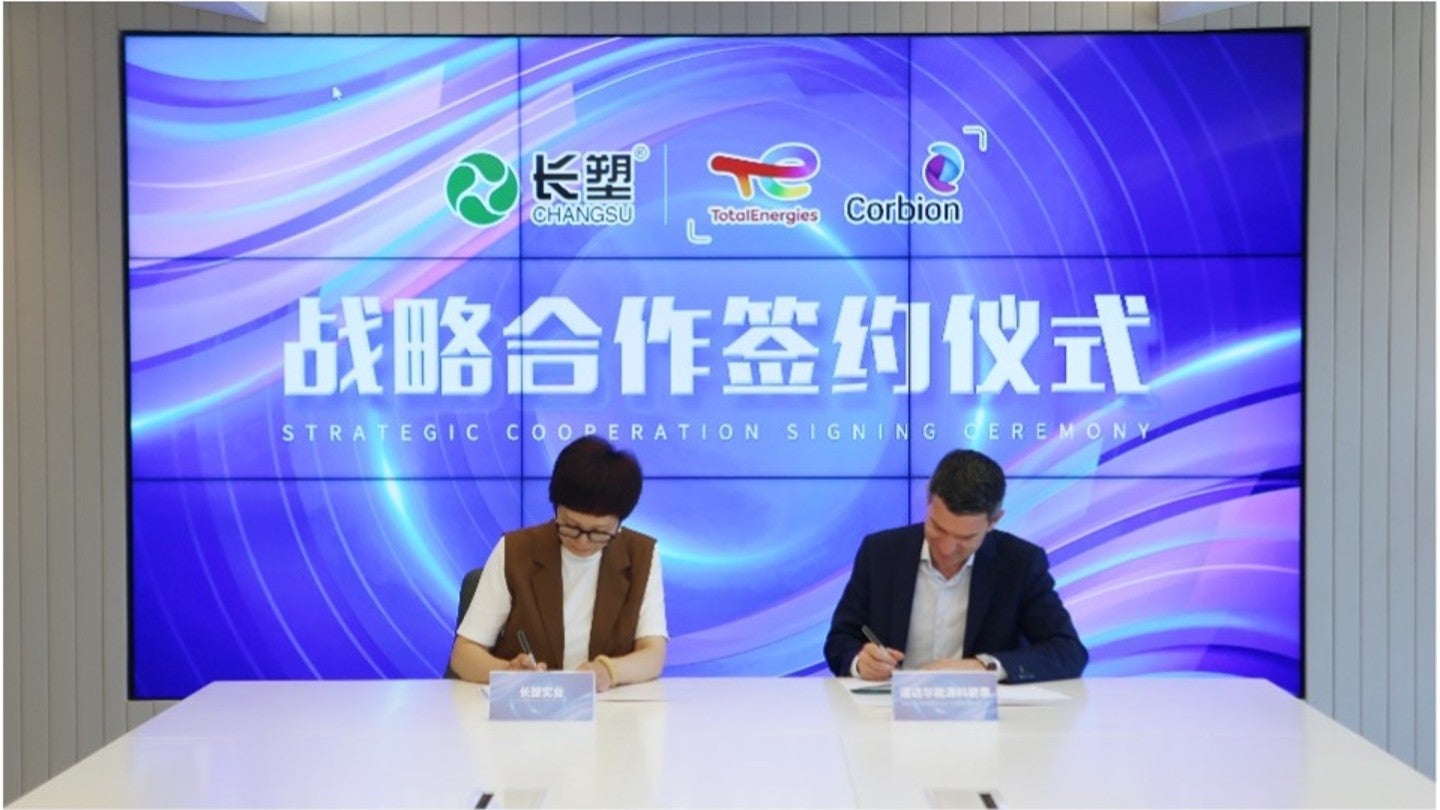 French company TotalEnergies Corbion has signed a strategic cooperation agreement with biaxial-oriented polyamide film (BOPLA) manufacturer and supplier Xiamen Changsu Industrial.
The agreement will see both companies working together for advancing the adoption of biobased BOPLAs.
The companies will focus on product development, market promotion, as well as on the research and development of new BOPLA technologies and applications.
TotalEnergies Corbion CEO Thomas Philipon said: "With increasing needs for sustainable solutions globally, the partnership of Changsu and TotalEnergies Corbion is paving the way for the introduction of more PLA-based innovation to the world.
"It's a win-win-win for people, industry, and the environment."
The agreement will further allow Changsu Industrial and TotalEnergies Corbion to introduce sustainable solutions to the Chinese market.
One such sustainable alternative is the BOPLA adhesive tapes which can be developed using Changsu's BiONLY product.
This adhesive material can replace traditional fossil-based material used by the national postal service in China.
The country has already announced new regulations to promote the use of biodegradable materials in its postal service by 2025 with some of its cities working to achieve this by the end of this year.
Once developed, alternatives like BOPLA-based adhesive tapes are also expected to be widely adopted by other Chinese industries in the future, beyond postal services, the companies added.
Changsu Industrial vice-president Mou Qingying said: "The bioplastic industry in China has seen tremendous growth with new technological breakthroughs in biobased materials after the country issued its manufacturing sector development plan known as Made in China 2025.
"These innovations will contribute to the worldwide green transformation and help China reach its goal of being carbon-neutral by 2060."