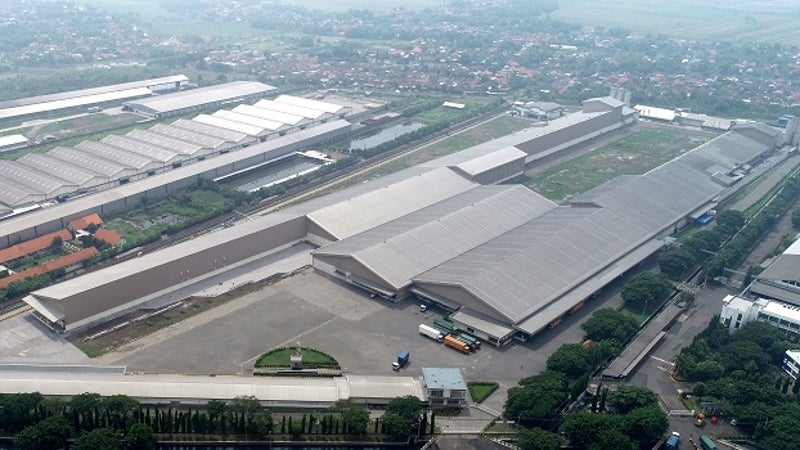 Japanese fibre and textile company Toyobo has revealed plans to open a polyester packaging film plant in Indonesia.
The plant will be located at Pt Trias Toyobo Astria (TTA), a joint venture (JV) formed by Toyobo and Indonesian film manufacturer PT Trias Sentosa (Trias), to meet growing demand for eco-friendly film products.
Toyobo will invest around JPY10bn ($71m) in the project, with construction scheduled to begin in early 2024.
Expected to be operational by late 2025, the company said the investment would double TTA's production capacity.
In a statement, Toyobo said: "Adding a new manufacturing facility at TTA amid heightening global awareness of environmental issues will greatly enhance the entire Toyobo Group's capacity to produce polyester films.
"It will enable the group to strengthen its supply capacity to respond to global demand for eco-friendly film products.
"Such products include SPACECLEAN, a thin shrinkable film which helps reduce the volume of packaging materials; films made with biomass or recycled materials; and films for laminating steel sheets that help reduce environmental impacts of manufacturing canned goods."
TTA started production in early 2020 and aims to expedite the overseas expansion of Toyobo's packaging film business.
The JV supplies a range of polyester film products, including base films for ECOSYAR, a vapour-deposited film with barrier performance.
As part of its Sustainable Vison 2030, Toyobo plans to increase the ratio of green films to 60% by the end of March 2031 and 100% by March 2051.
The investment comes as the company aims to expedite the global reach of its eco-friendly film products to achieve its circular economy targets.
In 2020, Toyobo co-founded R Plus Japan, a company active in recycling used plastics, in partnership with 11 plastic value chain companies.
Based in Minato-ku, R Plus Japan is focused on investing in the development of Anellotech's advanced Plas-TCat technology.