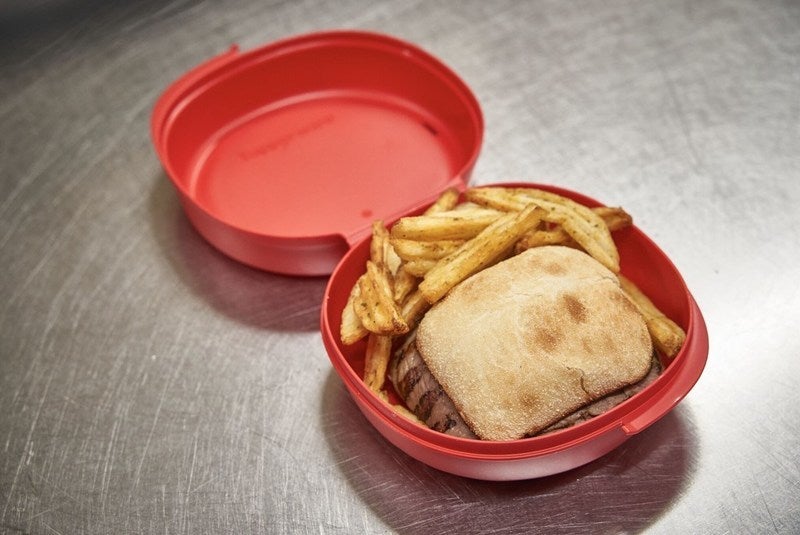 US-based consumer products company Tupperware Brands has developed a reusable packaging container for Canadian fast-food restaurant chain Tim Hortons.
The creation is part of Tupperware's partnership with TerraCycle's zero-waste platform, Loop, which the two companies announced last year.
Loop brand partner Tim Hortons will use the container to pack its food items under a pilot programme at select outlets in Burlington, Ontario.
Tupperware commercial business expansion president Hector Lezama said: "We are excited to bring Loop's brand partners, like Tim Hortons, the opportunity to access and leverage our rich heritage in reusability to help bring more consumers into the fold on what it means to reduce their single-use footprint.
"This partnership aligns to our purpose to nurture a better future every day by bringing to life sustainable options in the quick-service industry. We look forward to seeing how this pilot programme performs."
The trial with Tim Hortons marks Tupperware's entry into the market under its collaboration with Loop.
It is intended to advance Tupperware's No Time to Waste initiative, which aims to reduce single-use plastic and food waste.
The company plans to develop more reusable package options for other Loop brand partners next year.
Tupperware joined the Loop programme last year, becoming the platform's first reusable plastic container brand partner.
At the time, TerraCycle and Loop CEO Tom Szaky said: "We couldn't have a more qualified partner than Tupperware to be our first plastic container brand partner.
"Their long heritage and knowledge in durable, reusable product development make them a valuable resource to our partners, who are looking to improve the design and functionality of their packaging."
Tupperware uses its experience in product design to support its commitment to advancing circular economy efforts.
In April, the company expanded its ECO+ sustainable product line and announced a partnership with chemical company Eastman.