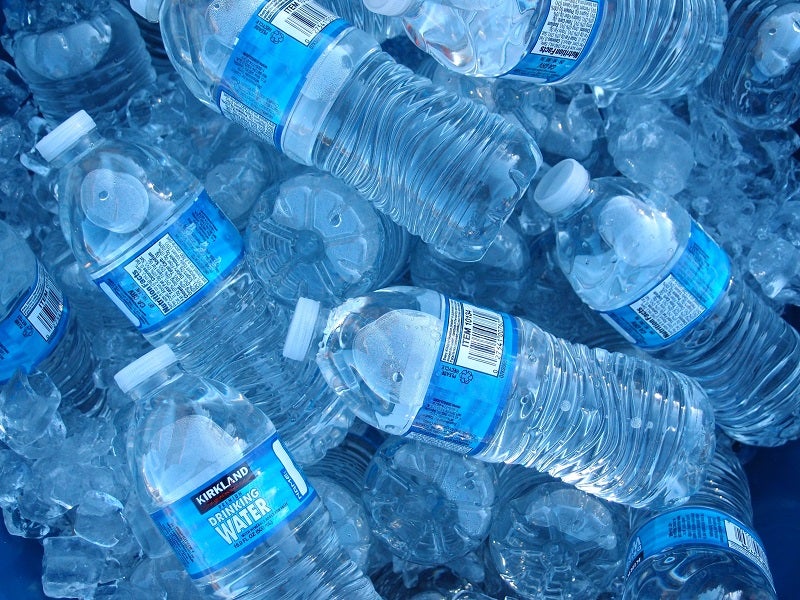 UK bottled water sales have increased by 7% hitting 4.267 billion litres due to last year's summer heatwave, according to a report by global food and drink experts Zenith Global.
The report noted that this increase is worth around £3,330m at retail prices.
Retail-packed plain bottled water sales rose by 7.9% to 3.4 billion litres. Flavoured, functional and juicy water sales rose by 7.2%. UK bottled water consumption was at 2.8 million litres and the UK water drinks market was at 2,772 million litres in 2013. Plain water accounted for 86% of the water market, flavoured and functional water at 13%, and juicy water at 1%.
Zenith Global says that the sugar tax of April 2018 had a 'limited impact' on the increases due to many manufacturers pre-emptively reformulating goods to avoid the tax.
Zenith Global senior consultant Robin Bell said: "Our forecasts to 2023 show an upward trend of 3% -5% a year."
The report included packaging innovations for the first time, such as recycled content, exploratory initiatives in recycling and deposit return schemes.
Recent UK bottled water initiatives include Radnor hills' X-EnviroShrink sustainable wrapping, Pathwater's reusable packaging solution and Highland Spring's 100% recycled and recyclable plastic eco bottles.
Bell added: "Debate about plastic and recycling are likely to remain centre stage and we expect to see more packaging from alternative materials becoming mainstream."