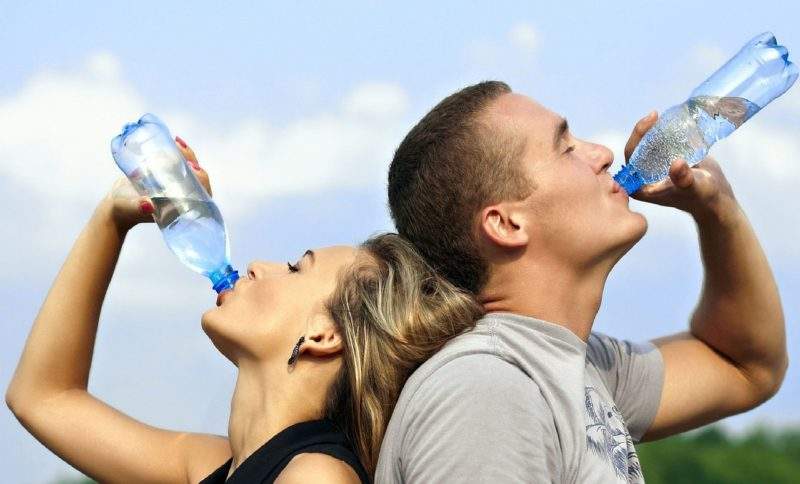 The UK is considering the adoption of Norway's deposit-based bottle recycling scheme in a bid to address the ever-growing problem of single-use plastic waste.
The system could massively boost the country's recycling rates and could lead to a consistent reduction in the amount of plastic litter that ends up in the seas and environment every year.
The plan comes after the latest reports showed that only about half of all plastic bottles in the UK get recycled, while Norway's industry-led scheme has a bottle recycling rate of 97%.
A ministerial delegation recently travelled to the Scandinavian country to evaluate if Britain could successfully implement the system.
In order for the scheme to be adopted nation-wide, the Norwegian government chose to put a tax on every bottle that is not recycled. When buying a bottle, consumers pay a deposit equivalent to 10p to 25p, which is returned in the form of a coupon when the empty bottle is returned.
The machine where used bottles are returned reads the barcode on the packaging and releases the coupon. However, if there is still water inside, the coupon will be handed to the shopkeeper who is responsible for emptying it.
Only plastic bottles with approved labels and glue to fix the labels can be returned to the machine. This move simplifies the process of dividing the packaging from the label and, therefore, speeds up recycling.
Other Nordic nations, as well as Germany and a few states in the US and Canada, adopted similar schemes, and the managers of the Norway operations claim that the UK could easily follow their example.
Kjell Olav Maldum, chief executive of Infinitum – the company responsible for running the Norway bottle scheme – recently told BBC News: "There are other recycling schemes, but we believe ours is the most cost-efficient.
"We think it could be copied in the UK – or anywhere. Our principle is that if drinks firms can get bottles to shops to sell their products, they can also collect those same bottles."
The urgency to implement an effective recycling programme came after China banned foreign countries from importing plastic waste, which has left the UK short of a strategy to phase out plastic from the country.
Although the Government consequently launched a 25-year environmental plan, experts have argued that more drastic measures need to take place.