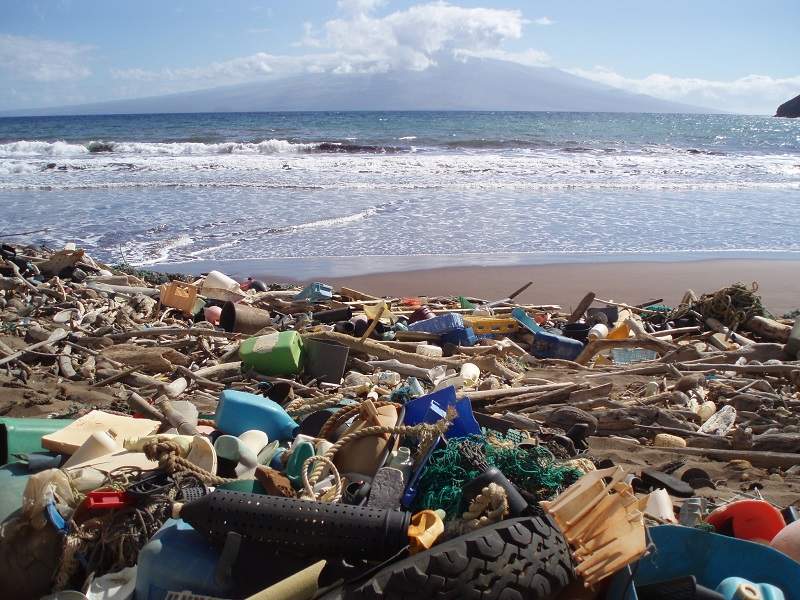 The UK Government has allocated £61.4m of public budget into national and international initiatives aimed at tackling the ever-growing problem of plastic pollution in the oceans.
The decision, announced by Prime Minister Theresa May on Saturday, will be formally brought up at the Commonwealth meeting taking place in London this week.
According to Downing Street, £25m of the fund will go into research to help scientists develop solutions to marine pollution.
With four Commonwealth countries–New Zealand, Sri Lanka, Vanuatu and Ghana–taking part in the initiative, a further £20m will spent to minimise plastic pollution generated by manufacturers in developing countries.
The alliance will use the remaining £16.4m to improve waste management locally and nationally in a bid to prevent plastic from ending up in the water.
Downing Street also committed to matching public donations to cut down plastic waste through the UK Aid Match up to £5m.
May said ahead of the summit: "This week we will look closely at how we can tackle the many threats to the health of the world's oceans, including the scourge of marine plastic pollution.
"As one of the most significant environmental challenges facing the world today, it is vital that we tackle this issue, so that future generations can enjoy a natural environment that is healthier than we currently find it."
The prime minister also referred to the growing public demand for more action to be taken against plastic pollution, which was triggered earlier this year by Sir David Attenborough's BBC series Blue Planet II.
She said: "The UK public has shown passion and energy in the fight against plastic waste, and I believe the Commonwealth is uniquely placed to further this transformative action.
"It is a unique organisation with the strength and the commitment to make a difference."
"If we stand together, we have the opportunity to send not only a powerful message to the world, but also to effect real change."
At the beginning of the year, the government set out a 25-year environment plan aimed at boosting cooperation among Commonwealth member countries to address the issue of plastic waste.
Such collaboration and a further ban on microbeads and single-use plastic bags will also be on the agenda next week.
The British Plastics Federation (BPF) has welcomed the move, claiming that the summit will prompt stricter cooperation among countries and the key players in the industry.
The BPF further told Packaging News:  "The BPF welcomes the opportunity to have a discussion about the right interventions to reduce plastic waste and as an industry are committed to adding our expertise to help work with other Commonwealth countries to reach effective solutions."