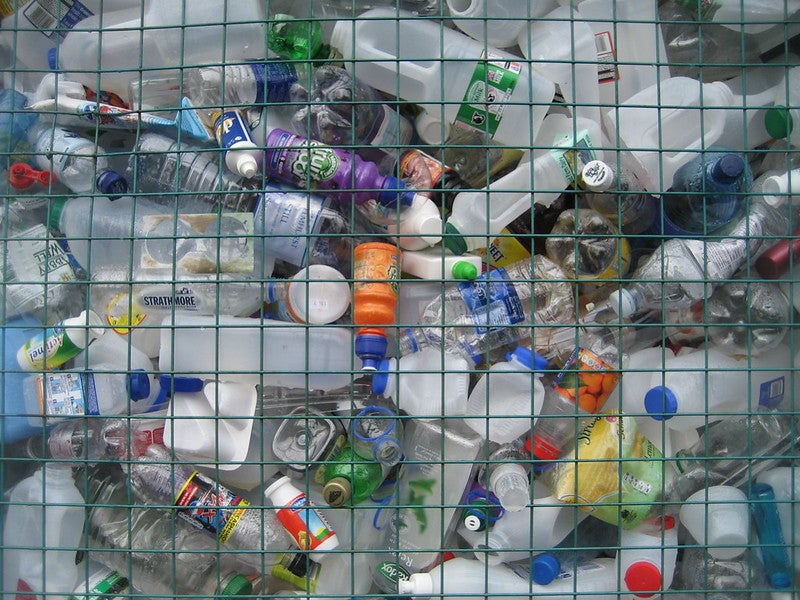 UK MPs are set to urge Prime Minister Boris Johnson to support the all-in deposit return scheme (DRS) to cut down waste.
The call follows as the UK Government is planning to introduce the DRS scheme across England, Wales and Northern Ireland in 2023.
The programme will require customers to pay a deposit fee when buying a drink in a single-use container. The deposit can be redeemed at the time of returning the empty container.
Around 20 MPs have signed an Early Day Motion calling on the government to include all materials including plastic and glass bottles, aluminium cans, cartons, pouches and coffee cups.
The motion gained support from Layla Moran, Scott Benton, and Caroline Lucas among others.
Marine Conservation Society Clean Seas head Dr Laura Foster was quoted by Circular Online as saying: "No matter if it is a coffee cup, glass bottle or PET bottle, when rubbish gets into our environment it kills our planet.
"Naturally some drinks manufacturers want their containers excluded from the scheme. But this is short-sighted in the extreme.
"Only an all-in system can protect our natural world for generations to come. MPs are right to highlight this."
In May this year, Scotland voted in favour of an 'all-in' DRS. The scheme will be implemented across all of Scotland from 1 July 2022.