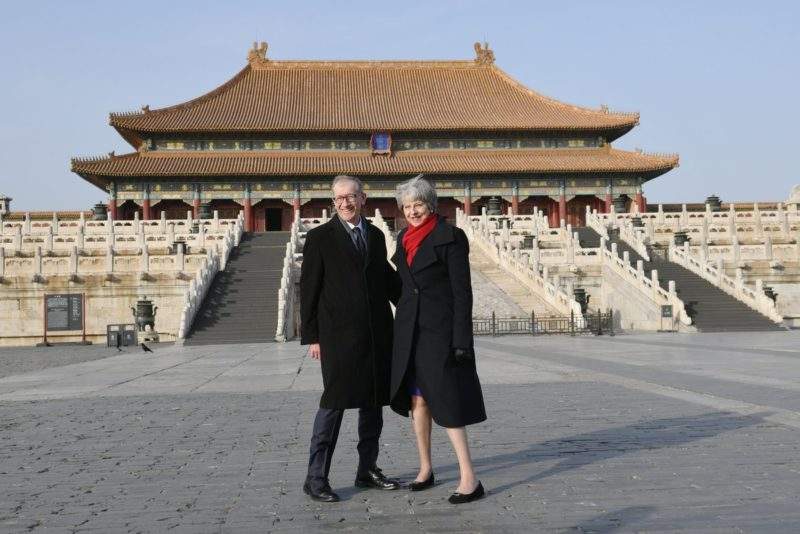 British Prime Minister Theresa May has donated a Blue Planet boxset to Chinese president Xi Jinping during the pair's meeting in Beijing on Thursday, hoping to remind him to reconsider his country's ban on plastic imports.
Sir David Attenborough's TV documentary programme is one of the most popular shows in China, and he is one of the most high-profile advocates of recycling and environment sustainability.
Last month, the BBC's seven-part natural history series was watched by millions of people around the globe and was particularly enjoyed in China, where the viewers of the first episode were about 26 million, growing to 100 million for the second one.
The UK Prime Minister gave Xi a special copy of the programme, which includes a unique DVD extra with a message from Attenborough and aims to underline both countries' strong commitment to eliminate plastic pollution.
Announced in December 2017, China's ban on plastic imports from foreign countries has had a dramatic effect on those who had previously been relying on Beijing to deal with their waste.
For example, the UK, which has exported over 2.7 million tonnes of plastic waste to China and Hong Kong since 2012, has had to come up with a 25-year environmental plan to tackle the problem.
The need for a solid global strategy to stop plastic waste was the engine behind Theresa May's present to Xi and, generally, behind her trip to Beijing.
Experts claim that more than 90% of the plastic polluting the oceans around the world come from ten rivers, five of which are in China.
During the meeting, Xi and May reportedly agreed to reaffirm their commitment to 'one country, two systems', although the Chinese president seemed to be reluctant towards giving concrete assurances.
"The PM and president agreed the importance of having frank conversations in areas where the two countries do not see eye to eye," Downing Street said. "They looked forward to further deepening their ties in the 'golden era', including in areas such as culture and education."
On the first of her three-day trip to Beijing, May visited an environmental project on the Yangtze River near Wuhan, one of the areas where plastic pollution concentrates the most. Here, according to a researched revealed by journal Nature, 330,000 tonnes are thrown into the East China Sea. On her third day, May flew to Shanghai.