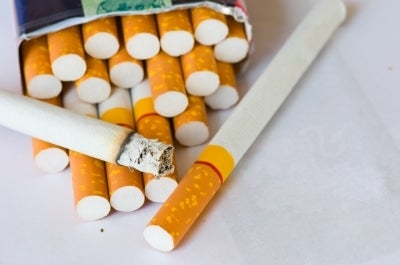 The UK Government will delay its consultation on plain packaging of tobacco products until the spring of 2012 as it considers a series of legal and trademark issues as Australia prepares to be the first country to introduce such legislation by the end of 2012.
Andrew Lansley, health secretary, said the government will start the process with an invitation for those with an interest to respond early next year.
"The process will need to take many relevant factors into account," Lansley said.
The health secretary is aiming to cut the number of young people who take up smoking, with 330,000 children under 16 trying smoking for the first time each year in England, and the majority of smokers starting regularly before they reach 18.
In March, Lansley suggested the possibility of plain packaging under a new tobacco control plan and the government is now in the process of introducing such laws in England, Wales and Northern Ireland.
The laws will be applicable in 2012 for large retailers and in 2015 for small retailers in a market largely dominated by Imperial Tobacco and Japan Tobacco.
In November, Australia approved laws to introduce plain packaging effective December 2012 to reduce the attractions of smoking, but Philip Morris International, British American Tobacco and Imperial Tobacco launched legal suits saying the laws infringe trademark rights.
Under the legislation, cigarette, pipe tobacco and cigars are required to be sold in branding-free olive green packs displaying the product name in a plain typeface along with graphic health warnings.
Caption: Legal and trademark rights issues force the UK to delay plain tobacco packaging consultation. Image courtesy of hinnamsaisuy