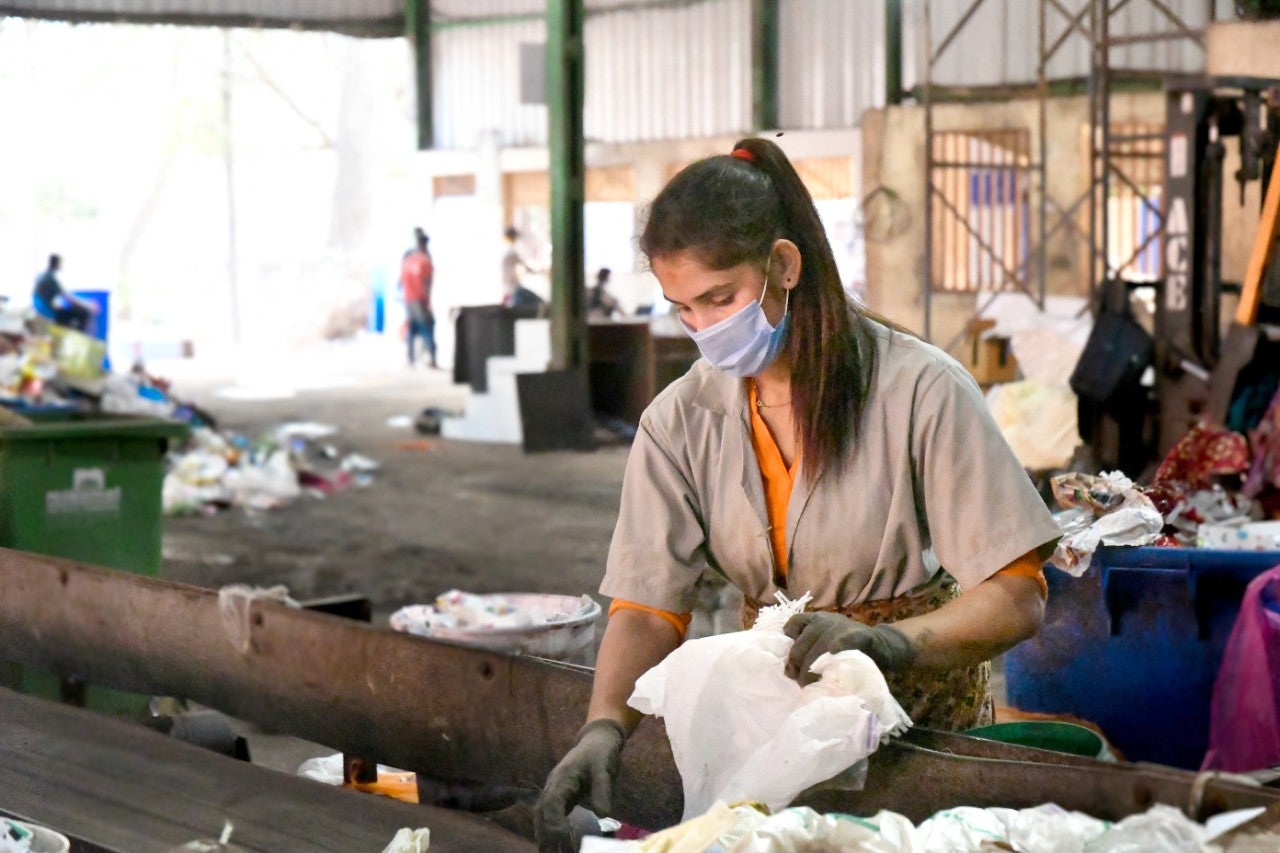 The United Nations Development Programme (UNDP) has partnered with Hindustan Unilever (HUL), a subsidiary of Unilever, to improve plastic circularity in India.
The partners have launched Inclusive Circular Economy, an initiative focused on the end-to-end management of plastic waste.
UNDP and HUL will promote waste segregation at its source and the collection of segregated waste.
They will also develop material recovery facilities (MRFs) that can accept all kinds of plastic waste along the value chain.
In addition, the project aims to promote the social inclusion of waste-pickers, locally known as Safai Saathis, in India's waste management sector.
Inclusive Circular Economy will make government welfare schemes and linkages accessible to 20,000 pickers in cities such as Mumbai, Delhi, Bengaluru, Cuttack and Kolkata.
The partnership will increase the capacities of Urban Local Bodies in other cities to adopt the MRF model for plastic and dry waste management.
The project aims to reach 100,000 households to segregate waste materials at their source.
HUL CEO and managing director Sanjiv Mehta said: "The partnership between HUL and UNDP is a holistic and replicable model that promotes plastic circularity and collective action.
"The partnership will also promote the social inclusion of the invisible superheroes of our society, Safai Saathis, at scale."
Inclusive Circular Economy builds on UNDP and HUL's existing partnership under UNDP's flagship Plastic Waste Management Programme.
UNDP said the project has so far reached out to 100,000 households on source segregation and linked 3,300 Safai Saathis and their families to government welfare schemes.
UNDP India resident representative Shoko Noda said: "The plastic waste management programme promotes an innovative multi-stakeholder model between municipal corporations, corporates, Safai Saathis and people to work together for cleaner and greener cities.
"It also gives Safai Saathis, the face behind the country's waste management system, a stable income and dignified lives."