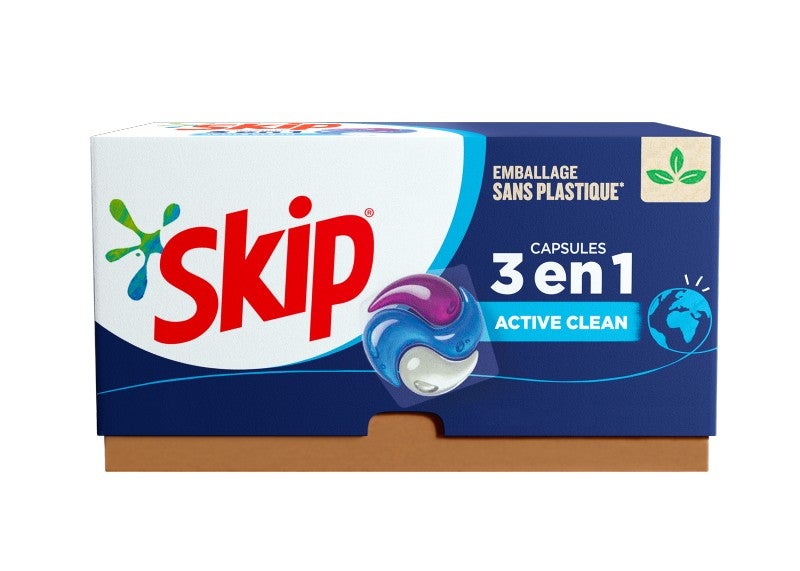 British consumer goods company Unilever has launched a laundry capsule designed to decarbonise the laundry process without compromising cleaning performance.
Launched worldwide, the specially designed capsule is made from biodegradable active ingredients that are 65% derived from plant sources.
It has been optimised to perform in cold spin cycles of 20°C and below, as well as short cycles.
Unilever claimed that the re-engineered capsule membrane is completely biodegradable and is designed to leave no residue on laundry, as reported by BusinessGreen.
Compared with existing capsules, the solution is claimed to reduce carbon emissions by 16% and save up to 60% energy for each use in cold and short cycles.
The capsules are packaged in a plastic-free, cardboard container that is expected to divert more than 6,000tpa of plastic from entering the waste stream.
They are sold in a child-proof cardboard box that is designed to be easy to open and fully recyclable. The box was developed in partnership with Graphic Packaging.
Unilever launched the new capsule under its largest laundry brand, Dirt Is Good, which is also known as Persil, Skip, OMO and Surf Excel.
The product will initially be rolled out in France before expanding into other markets worldwide.
Unilever Home Care research and development (R&D) global innovation head Dr Keith Rutherford said: "Through our Clean Future programme, our ambition is to make sustainable cleaning the compelling choice for every consumer by bringing real innovation to established mass-market products.
"The research, development, and manufacturing skill that is required shouldn't be underestimated. The new proprietary formulation and child-proof cardboard packaging are the work of so many people.
"This is our best and most sustainable laundry capsule yet – it is truly industry-leading."
In July last year, Unilever partnered with Mondi to develop aluminium-free, recyclable paper-based packaging for Colman's Meal Maker and Sauces range.