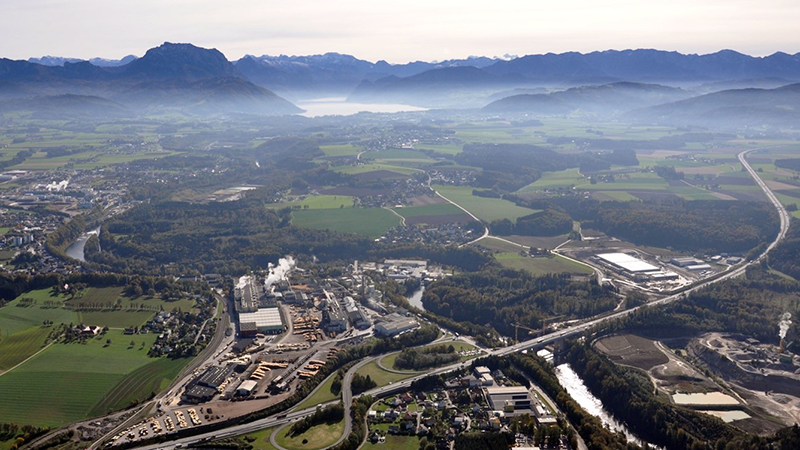 Finnish paper mill firm UPM has agreed to divest a 100% stake in its UPM Kymmene-Austria subsidiary to Heinzel Group, a company that produces pulp, packaging and paper.
As part of the agreement, Heinzel will purchase UPM's production site in Steyrermühl, Austria, which hosts around 400 employees.
The Steyrermühl facility features a newsprint paper machine with an annual production capacity of 320,000t.
In addition, Heinzel will acquire the site's sawmill operations, which can produce up to 370,000m³ of timber a year.
The financial terms of the transaction have not been disclosed.
UPM Communication Papers executive vice-president Massimo Reynaudo said: "The agreement benefits both UPM and Heinzel and supports the development of their businesses in line with market needs.
"This agreement enables UPM to adapt its newsprint paper production to the long-term market development while leveraging the high value of the Steyrermühl site.
"This will strengthen our market position while improving our financial performance."
The deal is scheduled to close at the end of next year, with newsprint production at UPM Steyrermühl due to end at the same time.
Heinzel will take over the running of the mill after the deal has closed.
Following the acquisition, the company will operate the UPM Steyrermühl site in conjunction with its Laakirchen mill, which is located in the same area.
Reynaudo added: "Heinzel is a solid and successful player in the industry and will provide a long-term future for the Steyrermühl site.
"We will continue to collaborate closely with Heinzel to ensure a smooth transition and enable the strategic development of the site as part of an integrate operated by Heinzel."
UPM will continue to produce newsprint at its Schongau, Ettringen, Hürth and Jämsänkoski mills after the deal has closed.
Based in Helsinki, the company employs 17,000 people worldwide and registers annual sales of around €9.8bn on average.