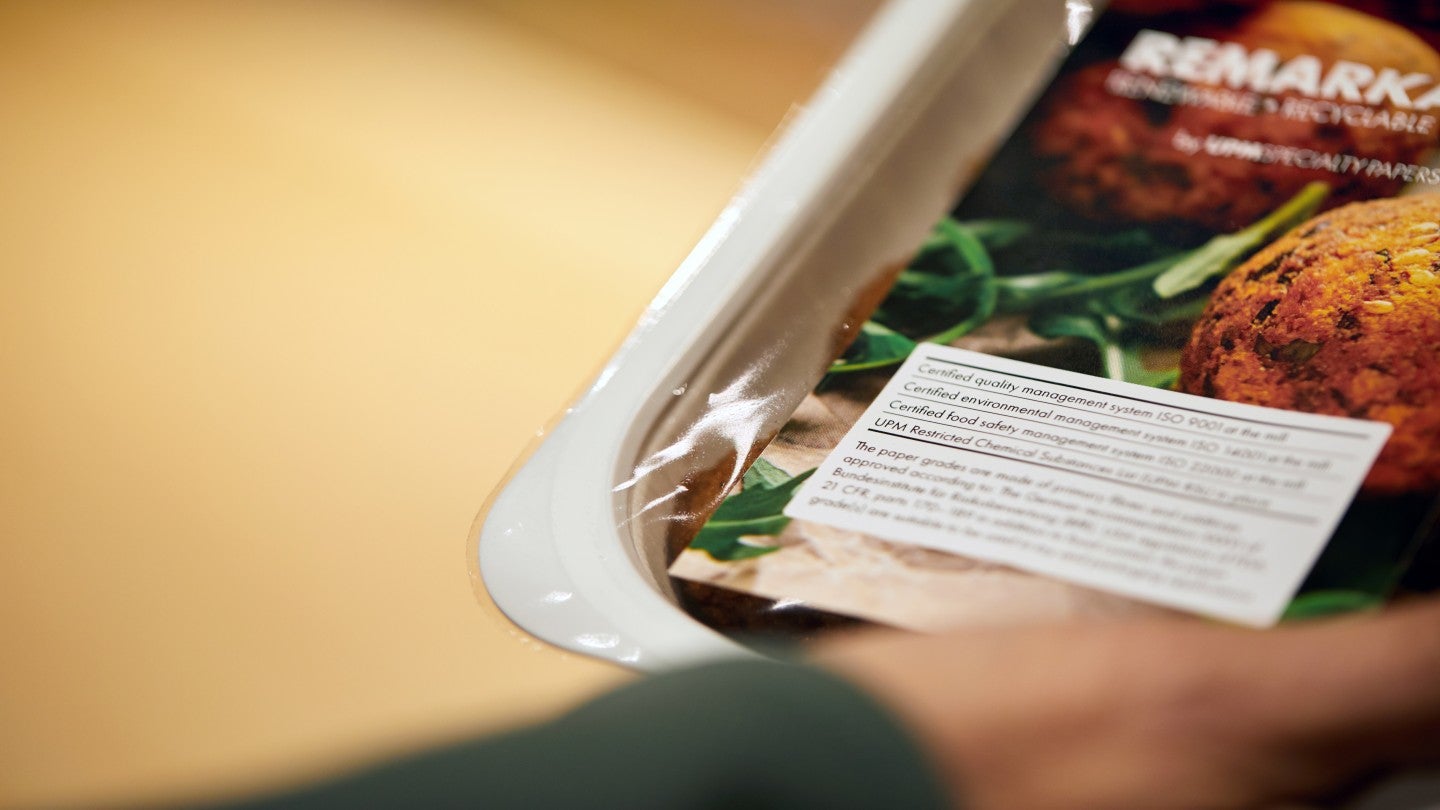 Sustainable packaging and labelling materials provider UPM Specialty Papers has announced the achievement of industrial and home compostability certifications for a wide range of its label papers.
The certified label papers include two face papers, UPM LabelCoat and UPM LabelCoat Prime, and two release base papers, UPM Brilliant and UPM Brilliant Pro.
These papers are now validated under the EN 13432:2000 and NFT51-800:2015 compostability standards.
When placed in the correct environment, the materials can easily break down into compost, which is ideal for subsequent plant growth.
The latest certification will allow UPM to support its customers, including brand owners and label converters, to fulfil their respective sustainability targets.
According to UPM, both recyclability and compostability are the two main solutions for ensuring that a sustainable product reaches the end of its life.
Paper-based packaging and labels are recycled as fibres after the end of their life cycle while fossil-based materials can take up to 100 years to decompose by comparison.
Materials officially certified for industrial compostability can disintegrate into the soil within 12 weeks, UPM noted.
UPM senior manager for Sustainability Susanna Hyrkäs said: "Compostability certification also sets the bar high for ensuring the non-ecotoxicity of the material.
"Therefore, the certification affirms our commitment to product safety and approach to sustainable product design."
UPM will now focus on achieving its other ambitious environmental responsibility targets by 2030.
These targets include promoting sustainable product design across the business and contributing to a circular economy system.
Earlier in June this year, UPM introduced a new LinerLoop compatible label to support the closed-loop recycling of release papers.