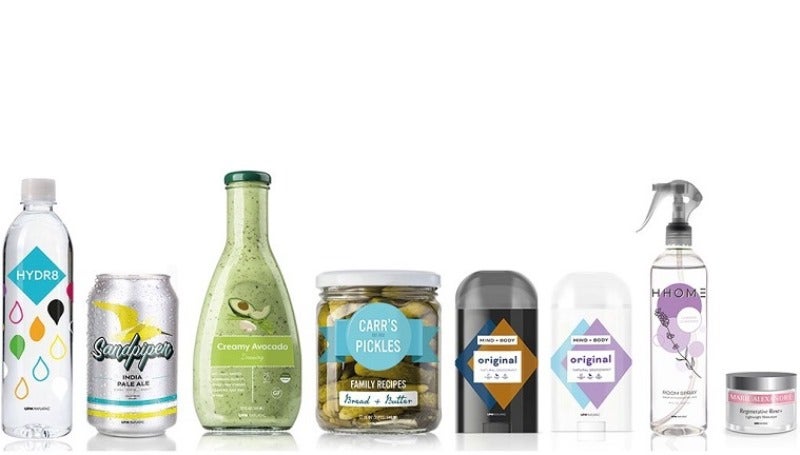 Global pressure-sensitive label materials supplier UPM Raflatac has introduced its sustainable Vanish PCR line of ultra-thin clear film labels in the Europe, Middle East, India and Africa (EMEIA) region.
According to the company, the Vanish PCR labels contain 90% of recycled content face and liners and enable companies to increase their sustainability.
UPM Raflatac Sustainability director Robert Taylor said: "As the world's most sustainable labelling company, we want to offer our customers innovative solutions that promote and enable the circular economy.
"Constructing clear label face and liners from recycled content has never been seen in the packaging industry before. Together with our partners, we can make a smarter future beyond fossils and close the circle."
The labels are now available globally and are suitable for use with glass, clear PET or metal containers. They are suitable for any brand in the home and personal care, beverage or food segments.
"Together with our partners, we can make a smarter future beyond fossils and close the circle."
UPM Raflatac Global Business Development, Home and Personal Care director Jan Hasselblatt said: "Customers in the EMEIA region are looking for more sustainable alternatives. These alternatives must have the same excellent performance customers have come to expect from UPM Raflatac."
The new Vanish PCR clear thin film labels help customers to meet or exceed sustainability targets and achieve a premium no-label design for containers, Hasselblatt stated.
In a separate development, UPM has announced the expansion of its RafCycle recycling solution to the US and Canada.
Brands can make use of the solution by recycling their self-adhesive label waste that would otherwise be landfilled.
The company has partnered with Sustana and Kal-Polymers to recycle the paper and PET label liner waste from its RafCycle partners.