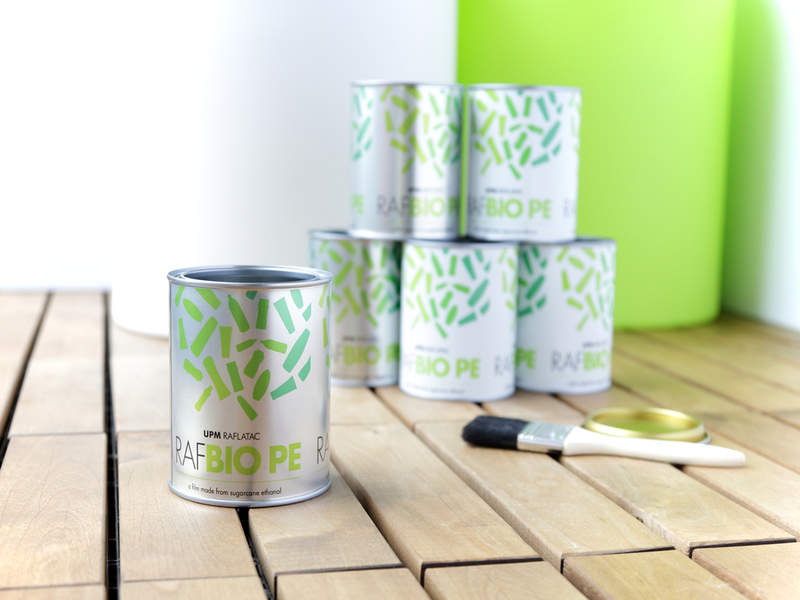 UPM Raflatac has partnered with Dutch metal packaging supplier Mus Verpakkingen to test the new RafBio PE material as a sustainable alternative for labelling of cans.
Obtained from sugarcane ethanol, RafBio is being developed to replace conventional PE film and is said to consist of more than 80% of renewable plant-based raw material.
The new solution is claimed to minimise greenhouse gas emissions and could be recycled within the streams similar to that of a fossil-based PE.
Mus has labelled 1lt cylindrical cans with RafBio PE Clear FTC 85 film for the test series, with plans to use the material for other sizes ranging from 125mm to 5lt.
"The recycling rate of cans in the Netherlands is at 95%."
The recycling rate of metal cans in the European Union (EU) is reported to be 70% and a sustainable labelling solution would benefit both customers and environment.
The renewable RafBio PE Clear FTC 85 is intended to decrease CO2 emission in product decoration and identification by substituting fossil-based raw materials for eco-designed packaging.
Mus Verpakkingen CEO Willem Mus said: "The recycling rate of cans in the Netherlands is at 95%. Having the RafBio PE label strengthens our product proposition even further and helps us create a very sustainable product, something a growing number of our customers consider very important."
The firm is set to additionally recycle its glassine liner under UPM Raflatac's RafCycle programme, which sees recycling of glassine liner into magazine paper at UPM Plattling in Germany.