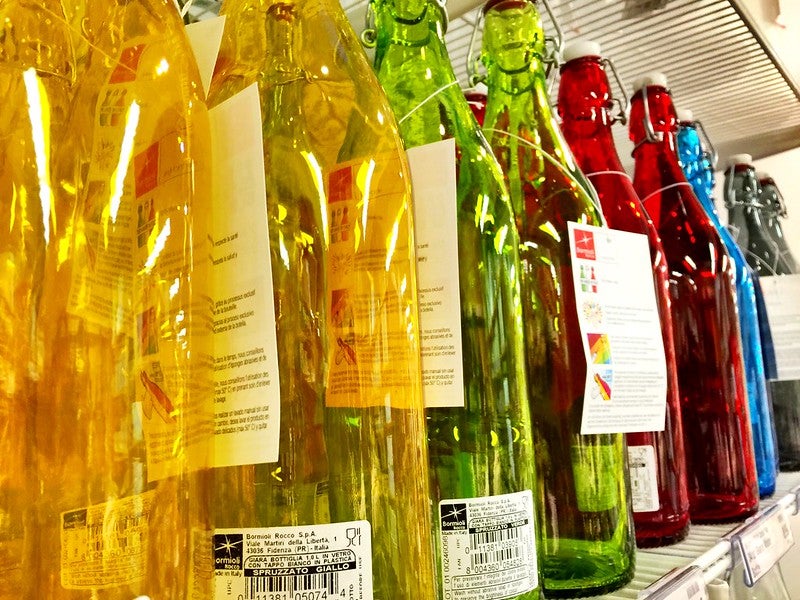 The US Department of Commerce (DOC) has revealed the initial finding of the antidumping duty (AD) investigation into Chinese glass container imports.
The department noted that the finding is an "affirmative preliminary determination".
It reveals that Chinese producers dumped glass containers in the US and allotted up to 255.68% AD duty rate.
In February, an affirmative preliminary determination was reached in the companion countervailing duty (CVD) investigation on glass containers. It was found that yielded margins ranged from 22.60% to 315.73%.
The AD and CVD petitions were filed by the American Glass Packaging Coalition (AGPC) on 25 September last year.
AGPC is a coalition of producers of food and beverage glass packaging containers and the petitions were regarding unfair pricing and subsidisation of the Chinese glass container industry.
The US glass container industry has been facing significant damage because of the inflow of cheap glass containers due to unfair pricing.
Wiley Rein International Trade Practice partner and AGPC counsel Daniel Pickard said: "Chinese producers of glass containers are selling at dumped prices in the United States, which harm the domestic glass container industry.
"Affirmative preliminary determinations in both the AD and CVD cases are a step in the right direction to ensure that the US industry is on a fair playing field with its Chinese competitors."
Final CVD determination will be made on 11 May, and final AD determination is scheduled for early September this year.
The department will now commence provisional AD duties collection centred on these margins.