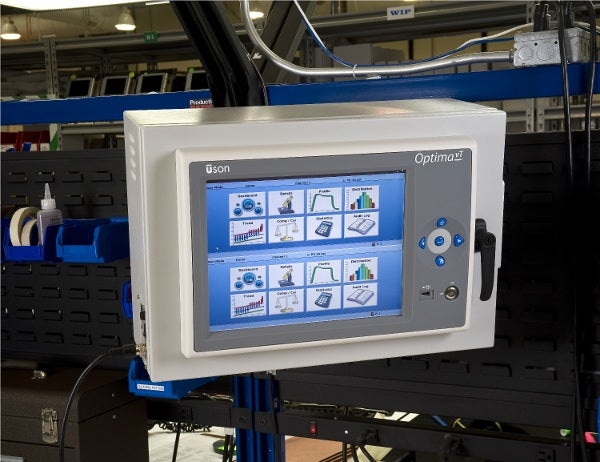 US-based manufacturer of leak detection equipment Uson has unveiled a new tester for package leaks, designed for optimum flexibilty.
The Uson Optima vT Leak and Flow Tester includes one or two test channels with four sensors each, customisable pneumatics, multiple built-in automated calculators, and myriad data handling and storage options.
According to Uson, the tester's configuration is suited to the highly varied specifications for testing.
Uson technical specialist Joe Pustka said Optima vT enables a variety of tests in sequence, such as a pressure decay followed by a series of flow tests in different ranges.
The tester features capabilities for vacuum decay tests, pressure decay leak testing, differential pressure decay leak tests, mass flow leak detection, upstream and downstream cracking pressure, pressure rise tests, burst tests, laminar flow tests, force decay testing, and occlusion testing.
The product comes with microcontrollers comparable to those used in sophisticated and demanding consumer electronics applications, and four channels with up to four sensors / channels, yielding a possible eight sensor inputs.
Features of the product also include simultaneous testing on all sensor inputs, built-in automated calculators for speed testing and data handling, as well as a large, easy-to-read, full-colour touch screen display with intuitive user interface.
The tester can also be custom configured to the packagers' unique test application requirements without added costs, the firm said.
Caption: The Uson Optima vT Leak and Flow Tester can detect a variety of leaks in packaging. Image courtesy of Uson