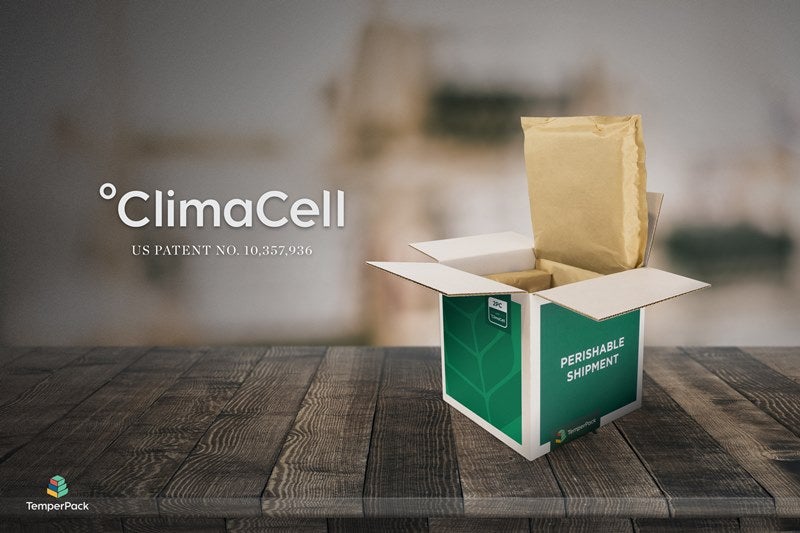 The US Patent Office and Trademark Office (USPTO) has granted a patent for TemperPack's ClimaCell advanced thermal and protective packaging material.
TemperPack used bonded polysaccharide particles to create ClimaCell, which was introduced to the market in May last year. The new material offers a scalable alternative to expanded polystyrene (EPS), also known as Styrofoam.
ClimaCell combines the thermal and cushioning properties of EPS. It has also received the 'Widely Recyclable' designation from How2Recycle.
TemperPack co-CEO James McGoff said: "We wanted to create an affordable material that could be used in multiple markets. That required us to come up with a manufacturing platform that would be massively scalable and run on widely available feedstock."
While developing ClimaCell, the packaging firm tried various formulations and materials such as nonwoven battings comprising natural, synthetic, and paper fibres, as well as mushroom-based materials, thermoformed plastics such as rPET, natural and synthetic extruded foams to achieve sustainability.
ClimaCell reduces carbon dioxide equivalent emissions by more than 90% compared to EPS. It is lightweight, food-safe, moisture-resistant and efficient for transport and storage, according to the company.
McGoff added: "This patent is a huge development for us, from a market leadership perspective. But what's really exciting is we've already produced millions of units and are actively working with companies in the life sciences and perishable foods space.
"This is a proven product and technology which enables us to be cost-competitive with EPS."
In February this year, US-based grocery chain Albertsons Companies partnered with TemperPack to adopt the ClimaCell solution for pharmacy shipments.