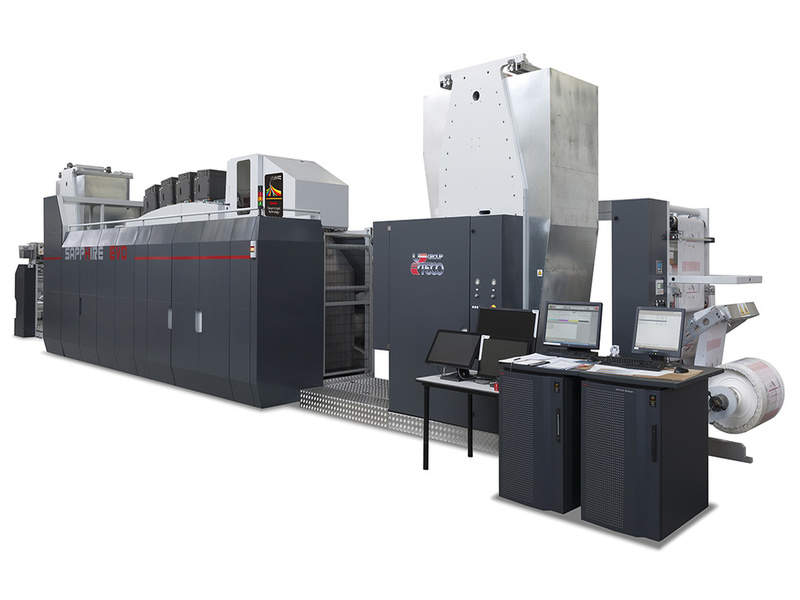 Uteco Group and Kodak have launched the new Sapphire EVO digital printing press and aqueous inks with a view to expanding their label and flexible packaging possibilities.
The Sapphire EVO digital press is equipped with Kodak's Stream Inkjet Technology and offers a printing capacity of more than 9,000 linear meters per hour.
The press will allow Uteco Group and Kodak to offer new opportunities for brands and packaging service providers in the water-based inks market.
Uteco Group CEO Aldo Peretti said: "Our customers have been asking for a digital production solution that meets their customer demand for more versions, which is driving shorter run lengths, as well as an economic long-run digital solution.
"Uteco's rich experience in flexo and gravure printing, film handling, coating and drying, coupled with Kodak's inkjet expertise, now allows us to deliver a device that combines the capabilities of flexo with digital."
The press uses water-based inks to print on different flexible substrates such as BOPP, PET and paper.
Kodak Enterprise Inkjet Systems Division president and corporate vice-president Randy Vandagriff said: "Kodak's 50-year inkjet heritage has delivered the quality, capabilities and cost-effectiveness that the commercial print and publishing industry have enjoyed with our PROSPER Press systems.
"We are excited to take it further with economical water-based inks on flexible films at production speeds."
The press, which uses media up to 650mm in width and prints at up to 622mm, caters to low and high-volume applications that produce up to 20 million square metres per year.
The first unit of the Sapphire EVO digital press will be installed at an Italian flexible packaging producer in June this year.