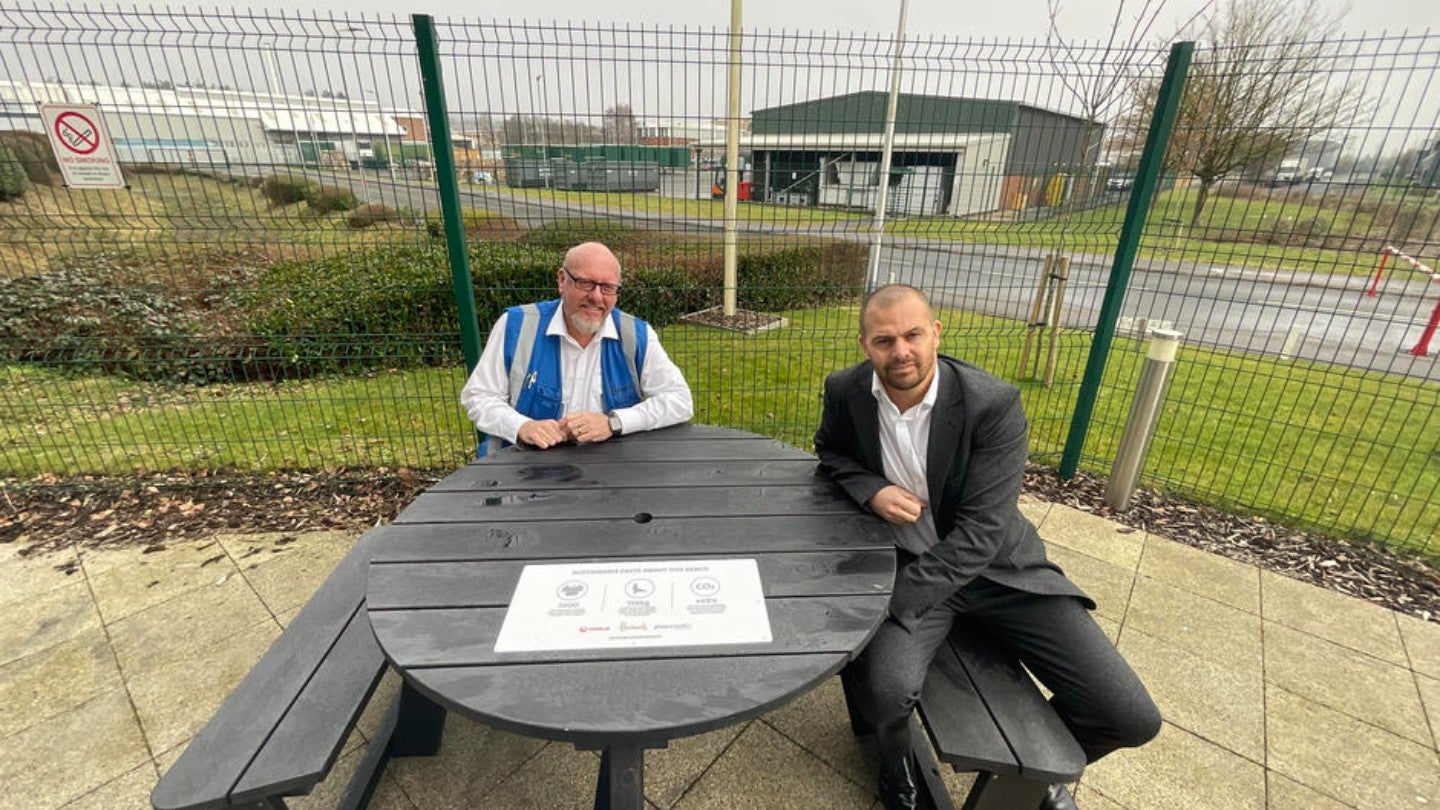 Resource-management company Veolia has partnered with UK luxury department store Harrods to recycle its low-density polyethylene (LDPE) plastic shopping bags.
The collaboration is part of Harrods' sustainability strategy to remove all its virgin and single-use plastic bags from its stores and internal business departments.
The initiative will also support the retailer's wider goals of becoming a net-zero company.
Veolia successfully transformed the bags into new picnic benches, which have been installed at Harrods' distribution centre in Thatcham, Berkshire, to provide additional seating for company employees.
Veolia UK and Ireland business development director Simon Futcher said: "Working with Harrods on this project shows the future potential of effective plastic recycling and how it can really make a difference in reducing carbon emissions, as well as providing them with the best platform to help support them with their sustainability goals.
"It is part of a bigger issue in the retail industry with the amount of carbon that could be saved by recycling plastic bags, which is just one way that we are leading the UK a step closer to ecological transformation."
Veolia said that the recycling process of LDPE plastic bags first involves the transformation of bags into plastic pellets, which are then reprocessed into 'plastic lumber'. The lumber is apt for making garden furniture.
By adopting all of these sustainable practices, Harrods will reduce up to 77.42 tonnes of its carbon emissions when compared to the use of virgin materials.
Harrods' sustainability manager Martha Brown said: "In 2022, we removed our single-use plastic carrier bags and launched our 100% recyclable and sustainably sourced paper carrier bag. We have since worked closely with Veolia to ensure the effective recycling [of] our old plastic bags.
"We have had the opportunity to repurpose our old plastic bags, and in turn build outdoor benches, to create a space which the staff at our distribution centre can use to spend time outside."