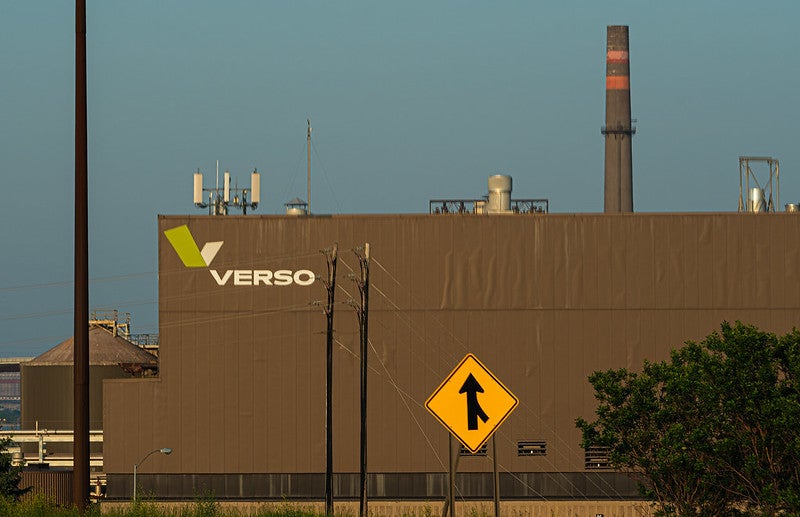 Packaging materials and solutions BillerudKorsnäs has agreed to purchase North American speciality and packaging paper manufacturer Verso.
Under the terms of the agreement, BillerudKorsnäs will buy all the outstanding shares of Verso for $27 per share in cash, or approximately $825m.
The acquisition will support BillerudKorsnäs' expansion plans in North America and offer growth opportunities in paperboard.
Verso supplies packaging paper for use in higher-end packaging and printing sectors including folders, labels, book covers and others.
Besides, the company produces graphic paper products and specialty paper products.
BillerudKorsnäs president and CEO Christoph Michalski said: "The combination of BillerudKorsnäs' expertise in high-quality virgin fibre packaging materials and Verso's attractive assets creates an excellent platform for long-term profitable growth.
"We will obtain cost-effective production of coated virgin fibre material in the Midwestern United States. We also plan to sequentially transform part of the business into paperboard production while continuing to serve the US customers.
"Our investments will create new US-based jobs in a growing market and accelerate the transition from plastic-based packaging materials to renewable sources."
The deal has secured approval from Verso's Board of Directors and is subject to recommendation from the company's shareholders.
It is slated to complete in the second quarter of next year.
Following the acquisition, BillerudKorsnäs will transform Verso's Escanaba Mill into a sustainable and fully integrated paperboard production site.
Under the conversion project at the facility, the first machine will be converted by 2025 and the second one by 2029.
Once completed, the facility will have a total capacity of approximately 1,200,000t.
The project is expected to be valued at up to approximately $1bn.
BillerudKorsnäs will continue paper production in Escanaba and operation in the Quinnesec Mill during the process and will to continue to serve Verso's existing customers.
Last month, Verso reported its net sales grew by 11% to $339m compared with the same period of last year (FY20).