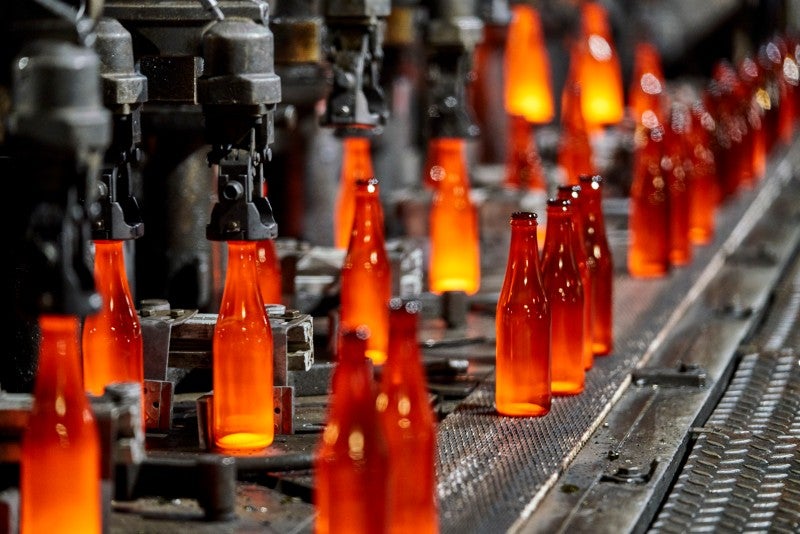 European glass packaging manufacturer Vetropack has developed a returnable bottle made from tempered lightweight glass.
The Echovai bottle is durable and lightweight, weighing up to 30% less than standard returnable bottles.
It is also more resistant to abrasion and reduces logistical effort, producing 25% of the carbon dioxide emissions of a standard 0.33l returnable bottle.
Vetropack innovation head Daniel Egger said: "This makes Echovai bottles a truly superior solution, both economically and ecologically.
"It actually has the potential to transform the market for returnable glass containers."
Vetropack announced the launch of Echovai following around ten years of development work at its innovation centre.
The company is rolling out the glass container in a phased manner due to its 'sophisticated, technologically demanding' development process.
As part of the first phase, Vetropack has partnered with Austrian brewery Mohrenbrauerei, which has successfully sold and refilled millions of the bottles in the last three years.
The brewery uses Echovai containers for its Pfiff Märzen beer and Radler varieties, with plans to expand it to more of its beer specialities.
In the second phase, Vetropack will discern which facilities it needs to prepare for Echovai production to meet the demand for more bottles across Europe.
The company plans to introduce the bottle to wider markets by licensing technology and knowledge to third parties in the third phase.
At present, the products are exclusively produced at Vetropack's plant in Pöchlarn, Austria.
Egger added: "We expect this demand to grow very quickly, especially since the performance of Echovai in our pilot project is really outstanding."
Vetropack said that the Echovai bottles can serve the segment of one-way glass containers, as well as beverage producers.
The company presented the bottle at the Drinktec 2022 trade fair, which was held from 12 to 16 September in Munich.