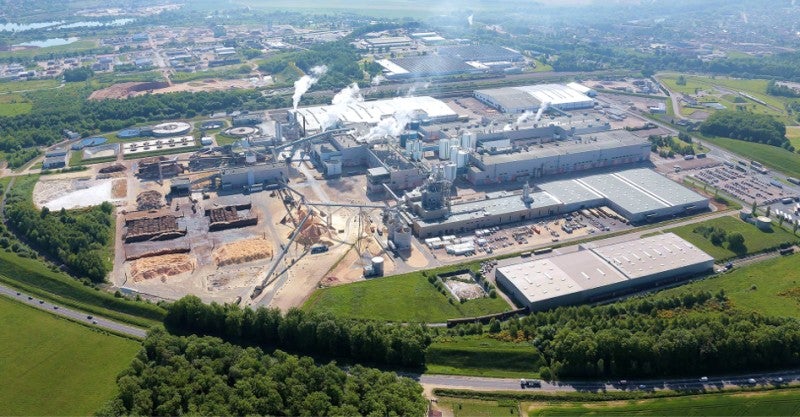 Norwegian pulp and paper company Norske Skog has contracted technology group Voith for a PM I production line conversion project at its plant in Golbey, France.
The plant, located in the Vosges area, will produce 550,000t of recycled packaging papers or containerboard a year, with a wire width of 9,300mm in the future.
It will specialise in producing lightweight packaging papers between 70g/m² and 135g/m². The rebuilt line is due to be commissioned in the fourth quarter of 2023.
Norske Skog strategic projects senior vice-president Tore Hansesætre said: "The European packaging market has an increasing need for sustainable products, among others due to the [growth of] e-commerce.
"We are glad to have found in Voith the perfect partner for our Golbey project."
Voith Paper project sales vice-president Martin Schmid said: "The order confirms our very good partnership. We are delighted that Norske Skog has chosen our state-of-the-art technological solutions.
"As a full-line supplier, Voith provides the customer with a system that offers the highest productivity while reducing energy and resource consumption, thus aligning production optimally for the future market."
As well as rebuilding the line, Voith will provide a BlueLine stock preparation system and services to enhance efficiency.
The BlueLine stock preparation system, which comprises the IntensaDrum pulper drum and an advanced feeding system, can process up to 2,100t of recovered paper a day.
The machine features ropeless threading intended to help lower the risk of accidents.
Norske Skog will invest a total of €250m ($294m) in the PM I conversion project.
The company, which supplies publication paper, holds strong market positions in Europe and Australasia.
Once the project is completed, two of Norske Skog's four mills in Europe will produce recycled containerboard.
As well as these facilities, the company operates one publication paper mill and one wood pellet facility in Australasia.