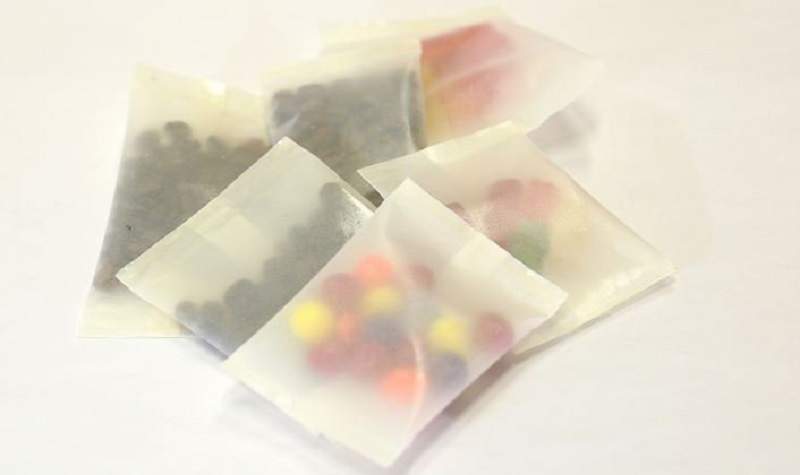 Finnish non-profit organisation VTT triumphed as the winner of the Ecopack Challenge at the Packaging Innovations 2018 event in Birmingham with its 100% renewable and compostable material solutions for multi-layered plastic packages for food packaging applications.
The company, which is a research and technology organisation that operates throughout Europe, specialises in the development of smart technologies, profitable solutions and innovation services.
During the UK's leading packaging event last week, VTT outranked well-known competitors like James Cropper and Smart Planet Tech as it pitched what the judges declared to be the most interesting sustainable material solution.
A common denominator of the five candidates' proposed solutions was moving away from plastic, which has recently hit headlines for the irreparable damage it causes to the environment.
A trio of packaging experts, The Pack Hub's managing director Paul Jenkings, Packaging News editor Philip Chadwick and executive director of the Food Packaging Association Martin Kresh, assessed the projects and crowned VTT the winner.
The Dragons' Den style competition offered these companies, which are all creating innovative and environmentally responsible products, the chance to develop their projects in cooperation with Marks & Spencer.
Members of the winning VTT said of their product: "Our solution, it looks like plastic, it performs like plastic, but it's actually compostable and made from nature's very own raw material, cellulose.
"We layered it into a three-layer structure, where the thermoplastic cellulose gives the moisture and water vapour varying properties."
According to the organisation's presentation, one of the major problems with plastic lies when manufacturers laminate materials into a multi-layered structure, after which they are no longer recyclable.
She said: "It is fully compostable, you can even recycle it, it's 100% renewable and costs advisable, we can print on it and is also heat-sealed."
The project is currently targeting applications for products that have a long shelf life, such as dry food packaging, nuts, coffee, chocolates, muesli and pet food.
Two of the five participants in the Ecopack Challenge, Cupclub and Smart Planet Tech, presented their own versions of recyclable paper cups, which were among the hottest topics at the event and were described as 'the elephant in the room' during the presentations.
British paper manufacturer James Cropper pitched Colourform, the 100% renewable natural woods fibre that the company used to produce creative packaging for Lush and Floral Street.
Researchers from the Fraunhofer Institute for Silicate Research flew all the way from Germany to present BioOrmocer, biodegradable coatings that provide a key to compostable multi-layer packaging.