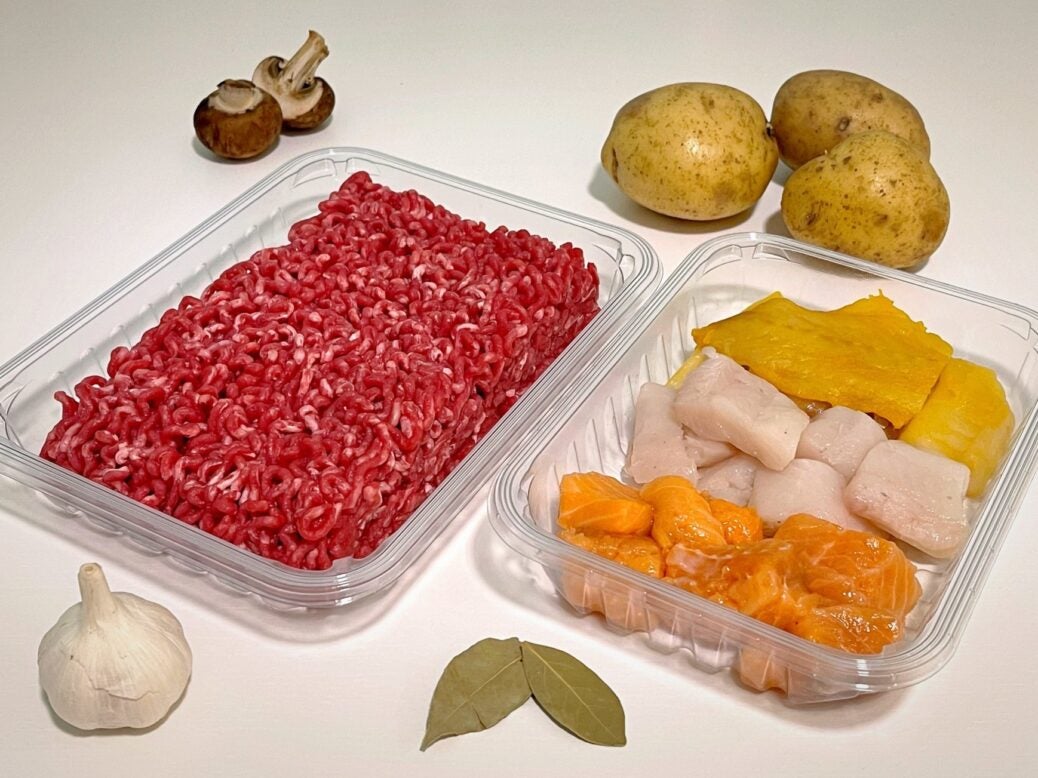 European thermoforming packaging specialist Waddington Europe has launched Piranha, a recyclable tray designed for packaging meat, fish and poultry products.
The container features raised teeth around the sealing flange in place of the traditionally used polyethylene (PE) or adhesive to seal the container.
Unlike the closures of traditional packaging solutions, the raised teeth can maintain the sealing's integrity even if the flange comes in contact with animal fat.
The channels between the raised teeth help keep the peaks clean and clear so the top web can hold fast to the peaks and create the seal.
During filling-line trials, Piranha reduced the issue of burst seals due to grease contamination on mono-recycled polyethylene terephthalate (rPET) sealing to almost zero.
Waddington Europe managing director Eduardo Gomes said: "We are always trying to find innovative ways to reduce our carbon footprint and promote circularity, as well as help our customers and their consumers do the same.
"Our packaging development team has really hit the mark with Piranha, enabling us to optimise the use of recycled content and provide a product that's capable of being easily recycled back into food-grade rPET."
Piranha is fully recyclable and can be produced by using up to 100% rPET.
The mono-material package also complies with the UK's Plastic Tax.
As a division of packaging supplier Novolex, Waddington Europe manufactures paper and plastic packaging and foodservice products.
The company operates two production sites in the UK and one in Ireland.
In September last year, Waddington Europe partnered with post-consumer waste recycler and reprocessor Shabra to secure the long-term supply of food-grade rPET.
The company agreed to use rPET from bottles, pots, tubs and trays to develop packaging products at its facility in Arklow, Ireland.
Under the partnership, Waddington Europe will expand its Eco Blend line of post-consumer recycled products.