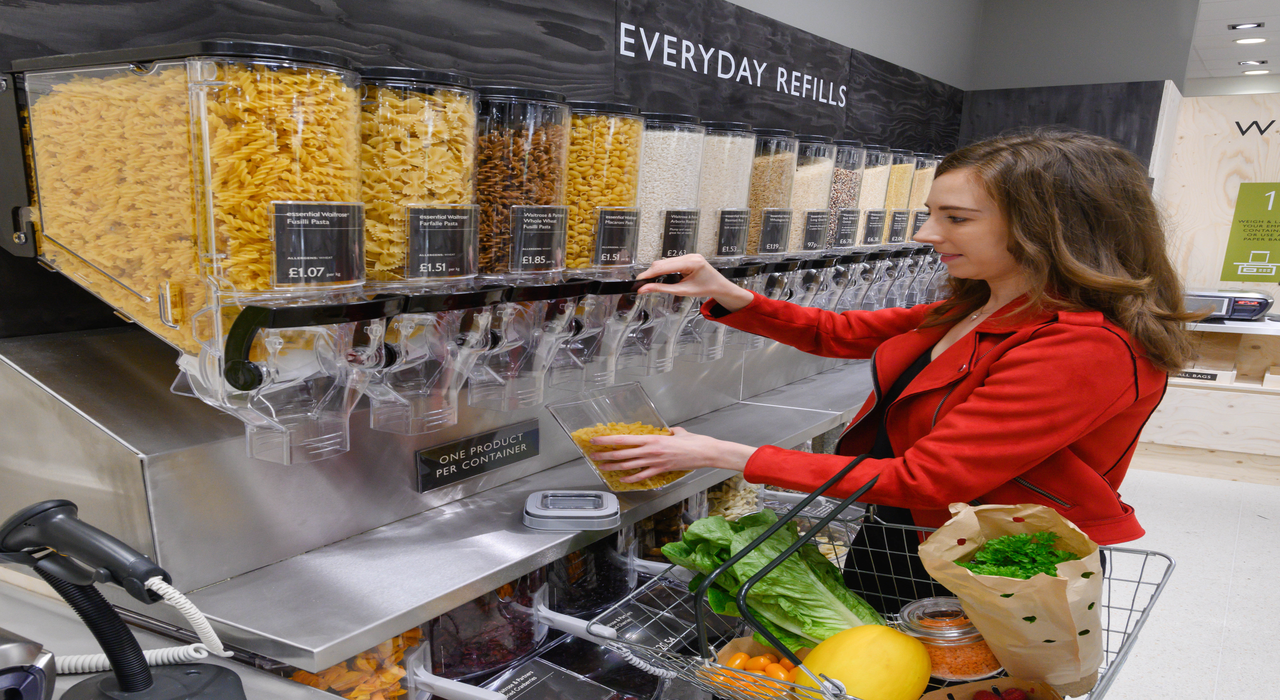 Non-governmental environmental organisation Greenpeace has revealed that Waitrose stands first in its annual league table of UK supermarkets for plastic reduction efforts.
This is the third year that the Environmental Investigation Agency (EIA) and Greenpeace surveyed the major UK supermarkets and grocery retailers on their efforts.
The report analyses 2019 plastic use across the sector and supermarkets' progress in reducing plastic waste.
Waitrose ranked first for the second consecutive year.
According to the report, Waitrose reduced plastic usage by 6.1% across both its own-brand and branded ranges since 2017, the lowest plastic use per unit market share of the supermarkets.
Waitrose executive director James Bailey said: "We are pleased that Greenpeace's league table has recognised our efforts to decrease our plastic packaging and pioneer unpacked shopping, but we realise there's more to do. We know this remains as important to our customers as it does to us so we have continued to explore ways we can do more."
Additionally, the retailer launched its refillable range in select stores in 2019.
'Waitrose Unpacked' was first launched in the retailer's Botley Road shop in Oxford and expanded to another three shops.
It will be adding more refillable products to the range later this year.
Bailey added: "Waitrose Unpacked requires a fundamental change in shopping behaviour that has been ingrained for years. This next phase will help us to understand if we can make refillables a routine part of customers' shopping trips that would allow us to roll out Unpacked further in the future."
In September, Waitrose decided to stop using plastic wrap on all of its tinned grocery products as part of its commitment to eliminate single-use plastic and save over 45 tonnes of plastic annually.