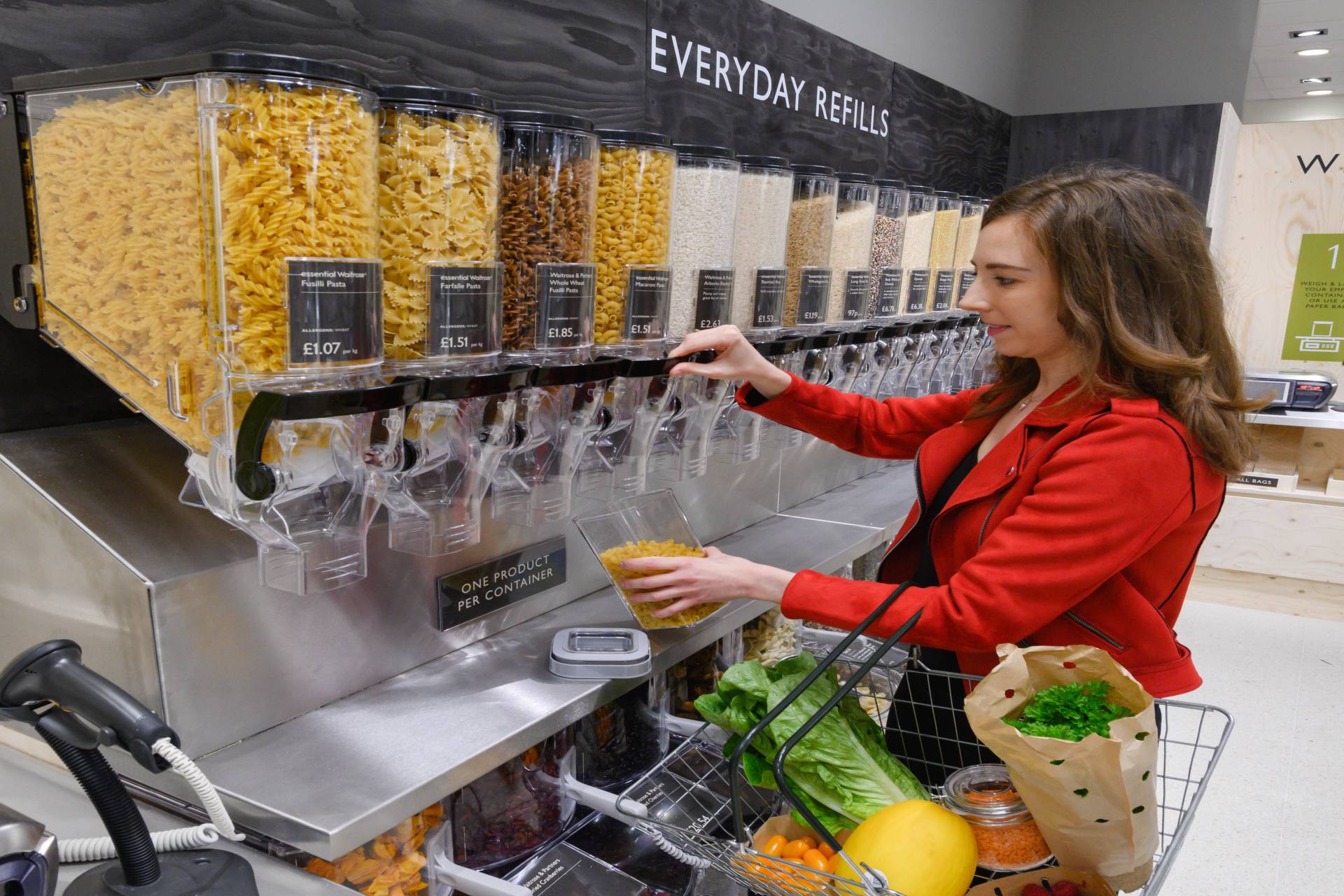 UK-based supermarket chain Waitrose is expanding the selection of products available to customers under its Unpacked refillable concept.
The retailer has added 13 products in response to increasing demand for refillable products and a surge in sales at its four Unpacked stores.
New Unpacked products include five different varieties of loose tea, namely Assam, Darjeeling, Earl Grey and English Breakfast and Waitrose Gold tea.
The retailer has also added dried apricots, dried fruit mix, raisins, sultanas, currants and popcorn.
Frozen peas and frozen sweetcorn will complement the frozen fruit and vegetables that are already available as part of the concept.
These products will be introduced at the stores from this week, being sold at cheaper prices than the packaged versions.
The retailer plans to add more products later this year.
Waitrose ethnic and sustainability partner and director Marija Rompani said: "We are really beginning to find some momentum with customers demonstrating that this is how they might be prepared to shop with us in the future.
"We are especially encouraged by the response to moving the concept in-aisle to make it more the norm when visiting us.
"We know there is much more work to do, but the reaction of customers right now is giving us the confidence to continue moving forward with Unpacked."
Waitrose claims that the Unpacked concept has saved hundreds of tonnes of unnecessary plastic and packaging since being introduced in 2019.
During the last six months, sales of refillable frozen fruit and vegetables grew by more than 50%, while detergent and washing-up liquid rose by 24%.
Last month, Waitrose planned to relaunch its ten lines of food sharing platters with a total of 65% less packaging.
The retailer has committed to making all its own-label packaging widely recycled, reusable or home compostable by 2023.