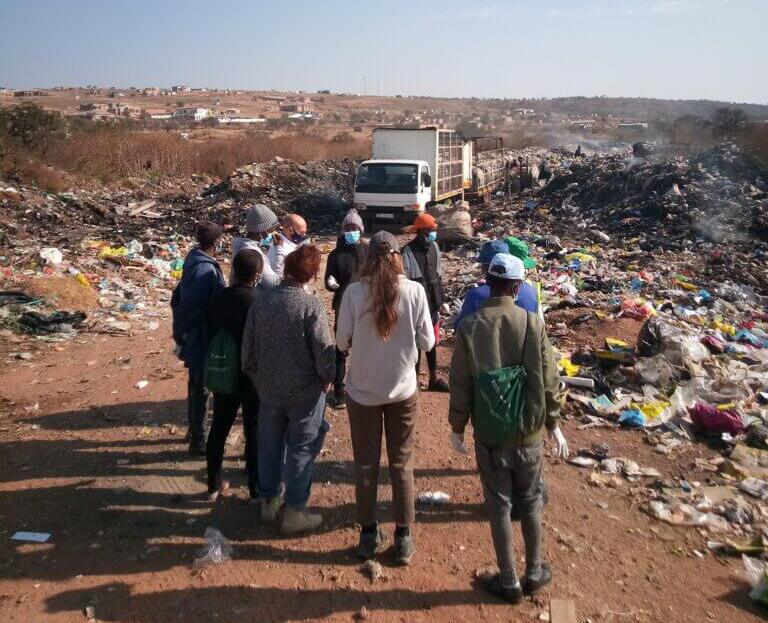 British non-governmental organisation (NGO) WasteAid has secured funding to support the circular economy in South Africa.
The NGO received the funding through the International Circular Plastic Flagship Projects Competition, which was developed and delivered by the Waste Resources Action Programme (WRAP) and UK Research and Innovation (UKRI).
The funding will be used to support a feasibility study by WasteAid into developing a circular economy in Mpumalanga, South Africa.
WasteAid will partner with the University of Portsmouth and Mpumalanga's department of agriculture, RURAL DEVELOPMENT, Land and Environmental Affairs (DARDLEA) to combat plastic pollution.
The project aims to help reduce flexible packet litter, identify gaps and challenges at all points of the recycling process, and develop local and regional end markets for recyclable materials.
WasteAid will work with the University of Portsmouth to pilot participatory approaches to improve waste segregation in households.
The trial is intended to raise awareness of problems triggered by littered flexible plastics and encourage people to recycle more widely.
In addition, the NGO will partner with DARDLEA to look at ways to increase the capacity of local collection and processing.
The two parties will also collaborate with local processors to increase their capacity with the aim of improving circularity and strengthening the waste value chain.
WasteAid circular economy network director Michelle Wilson said: "We are honoured to be one of the projects selected to be part of the Plastics Challenge Competition and look forward to working with the University of Portsmouth and the local Municipality in South Africa to test methods that will improve the recovery rates of recycled plastic, as well as closing the loop on materials locally."
WasteAid is one of six organisations that have secured funding through the International Circular Plastic Flagship Projects Competition.
In March this year, UKRI's Smart Sustainable Plastic Packaging challenge announced £30m in funding for 18 projects to develop sustainable plastic packaging and increase recycling rates.