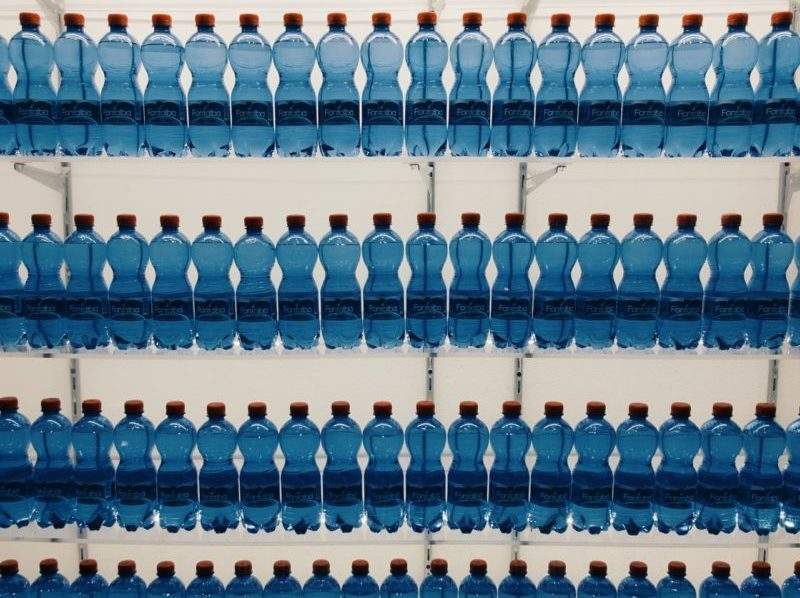 Industry body Water UK has announced a scheme that aims to minimise the use of plastic bottles by tens of millions a year.
The project involves installation of free water refill points in shops, cafes and businesses in every major city and town in England by 2021.
People will be able to track the nearest refill station or public fountain through an app or window signs.
Whitbread, which owns Costa Coffee and Premier Inn, has become one of the first to join the scheme and claims it will provide water in all of its branches from March 2018.
Water UK Chief Executive Michael Roberts said: "As an industry with a strong focus on the environment we are passionate about tackling the problems caused by plastic bottles, which clog up rivers and drains, and pollute our seas.
"By refilling water bottles, we can all help turn this harmful tide of plastic waste. This country has some of the best drinking water in the world and we want everyone to benefit from it. This scheme will do that by making it easier for people to refill their bottles wherever they work, rest, shop or play."
The new scheme builds on the success of the previous Refill campaign, which saw over 16,000 refill stations being added to several strategic points across the UK.
The project aims to benefit both the plastic waste framework and consumers, who will no longer need to pay for bottles from stores and will be able to carry their own containers to refill on the go.
As a first step towards the realisation of the project, water companies will have to cooperate with local authorities to elaborate a specific plan for each city or town by September 2018.
The second stage will be the distribution of the fountains in chosen locations and the development of the Refill app that will ensure a country-wide coverage within the next three years.
The plan comes in reaction to the growing concerns about the effect of plastic waste on the environment and the oceans and is in line with the UK Government and the EU's recent sustainability strategies.
Mayor of London, Sadiq Khan, also recently pledged to address the problem of excessive plastics packaging by embarking on a similar three-year project that will see a network of drinking fountains and refill points being installed across the British capital.