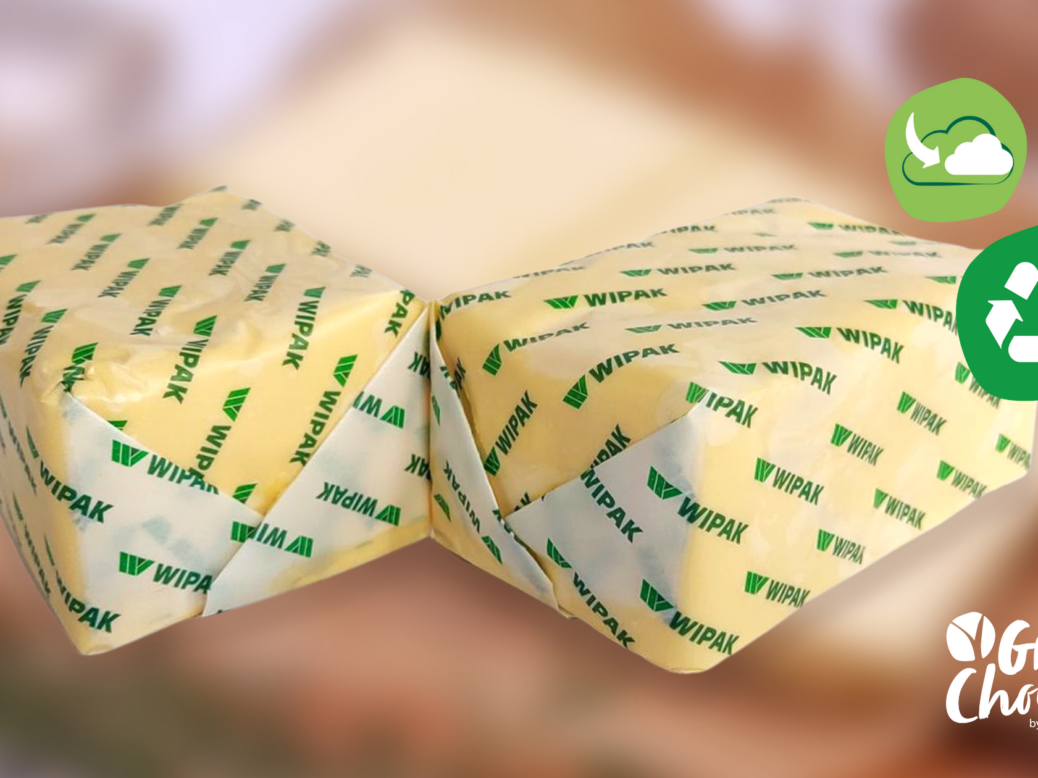 Innovative packaging supplier Wipak UK is set to introduce what it claims to be the UK's first recyclable paper wrap for butter.
The butter wrap, which is made from renewable, FSC-certified paper, is recyclable at kerbside within the paper waste stream.
The aluminium-free wrap is covered with advanced, ultra-thin natural coatings featuring an oxygen and water vapour barrier as well as grease resistance properties.
In addition, the packaging cuts carbon emissions by 68% compared with market-standard wraps.
Wipak UK technical development manager Keith Gater said: "Most butter wraps in the UK market are made of parchment paper or a grease-resistant paper which is commonly made into composite laminates with aluminium and polyethylene. Although made from renewable resources, coated parchment papers do not promote a circular economy as they're not easily recyclable."
Besides passing the shelf-life trials on automated wrapping lines, Wipak UK's recyclable butter wrap scored an A+ rating in recycling tests conducted by the BioComposites Centre at Bangor University.
The packaging also meets UK-set guidelines with regard to paper recyclability.
"This classification is the highest possible score that can be achieved for paper recycling efficiency, whereby the pulp recovery must be a minimum of 98.5%," Gater added.
The butter wrap is part of many new product development projects undertaken using Wipak UK's conversion equipment, the combi laminator.
Wipak UK purchased the equipment from Italy-based Nordmeccanica Group for around £5m ($6.6m) in February 2021.
The investment was made to bolster the company's capabilities and expand its sustainable packaging offerings.