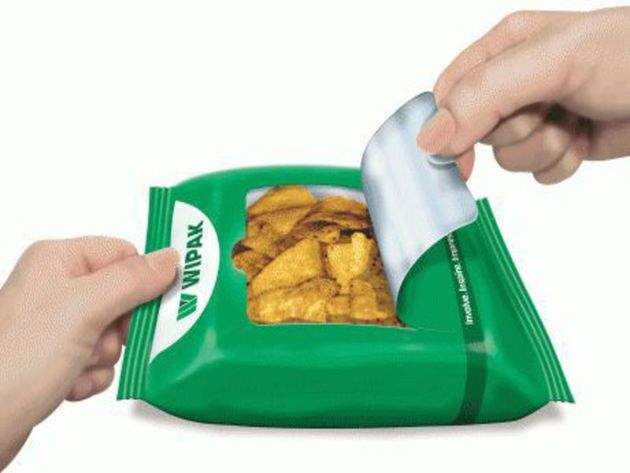 Wipak UK has developed a new range of easy-to-use packaging bags for the dry food sector.
Produced at Wipak's plant in Welshpool, UK, the new bags feature a laser-scored pinch 'n' pull opening to enhance convenience for consumers.
Wipak has used advanced laser technology to produce the bags, which are available in Stabilo bag, pillow bag and quad pack pouch formats
A specific layer of the film was weakened to create the laser-scored opening of the bags, while ensuring no barrier characteristics are lost in the process.
Wipak UK sales manager Wayne Hallsworth said: "We've developed a range of packs with a new, user-friendly opening which is safe, convenient and easy to open thanks to our specialist contour laser-scoring technology.
"Each pack in the range can be reclosed using an adhesive label."
"The range's pinch 'n' pull opening eliminates the need for scissors, is neat and tidy and, unlike traditional packs which rip and tear when opened, ensures there's no product spillage.
"Each pack in the range can be reclosed using an adhesive label and, as the contents do not need to be decanted into a separate container, the packs can maintain brand identity throughout a product's lifecycle."
The new bags are compatible with existing packaging machines and suitable for packing dry snacks, cereals, oats, rice, nuts, spices, seeds, grains, mixed fruit and pet food.
---
Image: Wipak's new Pillow Bag. Photo: courtesy of Wipak.