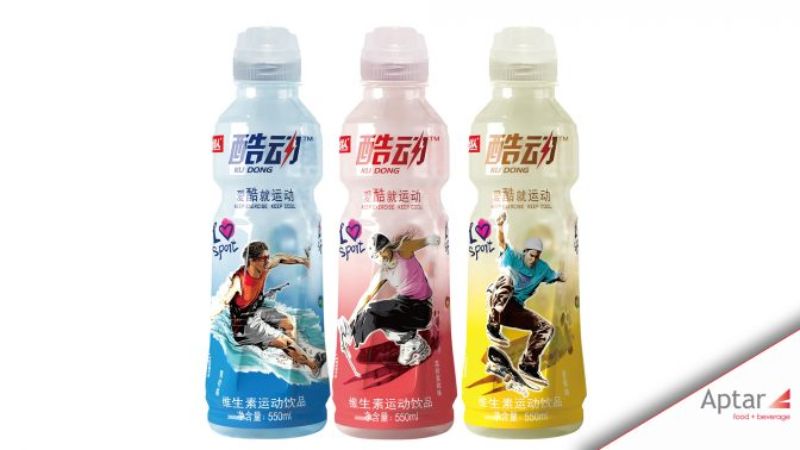 China's Xiaoyangren, known for milk-based drinks, has introduced a portfolio of sports drinks.
The bottle features a dynamic shape and Aptar's sports closures. The closure features dual wings on the top and the clam-shell cap that can be flipped open with one hand.
According to the company, the closure system will enable consumers to drink on-the-go, ideal while playing sports and other activities.
Additionally, the sports drink bottle has Aptar's flow control silicon valve, Simplisqueeze, that prevents leaking even when the closure is open.
Xiaoyangren introduced the sports drink to cater to the younger generation who love sports and follow fashion. It also expects that the sleek design of the bottle will appeal the Generation Z.
The drink has a sour and sweet taste, according to the company.
Headquartered in the US state of Illinois, Aptar focuses on supplying an array of dispensing, sealing and active packaging solutions.
The company delivers its products to several industry verticals including beauty, personal care, home care, consumer health care, injectables, food and beverage markets.
Recently, its subsidiary Aptar Food + Beverage launched a new recyclable valve technology called SimpliCycle. It is made from a TPE material with a low density and enables it to float simplifying separation from the PET stream.
Aptar has more than 14,000 employees in 18 different countries.