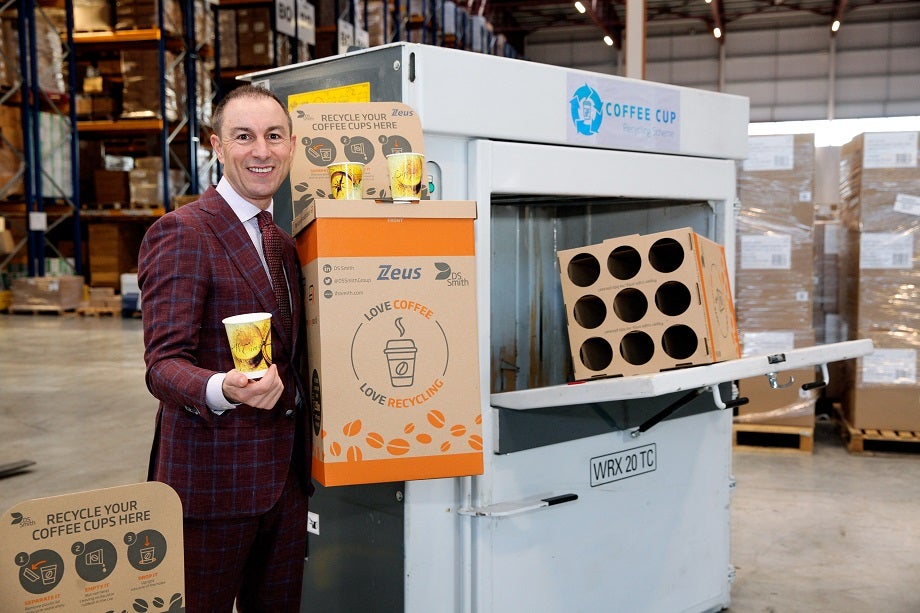 Packaging company Zeus has entered an exclusive partnership with UK-based company DS Smith to support paper coffee cup recycling in Ireland.
The move is a part of the Coffee Cup Recycling Scheme and will see the launch of the first nationwide recycling infrastructure.
The infrastructure will divert 200 million single-use coffee cups in Ireland from making it to the landfill.
DS Smith recycling European strategic development director Tom Campbell-White said: "We are delighted to be partnering with Zeus to roll out the Coffee Cup Recycling Scheme to the Irish market.
"We broke new ground last year when we redefined coffee cup recycling and announced capacity to recycle 2.5 billion coffee cups at our MILL in Kent in the UK.
"Building on this, we launched our coffee cup recycling boxes in the UK in September, and we are seeing a great response from coffee retailers and other businesses. We are really excited to work with Zeus on providing a recycling solution for Ireland's coffee lovers."
Under the partnership, Zeus will leverage DS Smith's designed coffee cup recycling boxes, to make recycling easier for consumers and businesses.
The boxes are made from recycled paper packaging and can hold up to 700 used coffee cups.
The collected cups will be stored and shipped for recycling to DS Smith's recycled paper mill in Kent, UK.
The company already received orders from AIL Group, the Bagel Factory and the O'Briens sandwich chain.
Early next year, the coffee cup collection boxes will be distributed to 80 O'Briens and Bagel Factory outlets nationwide.