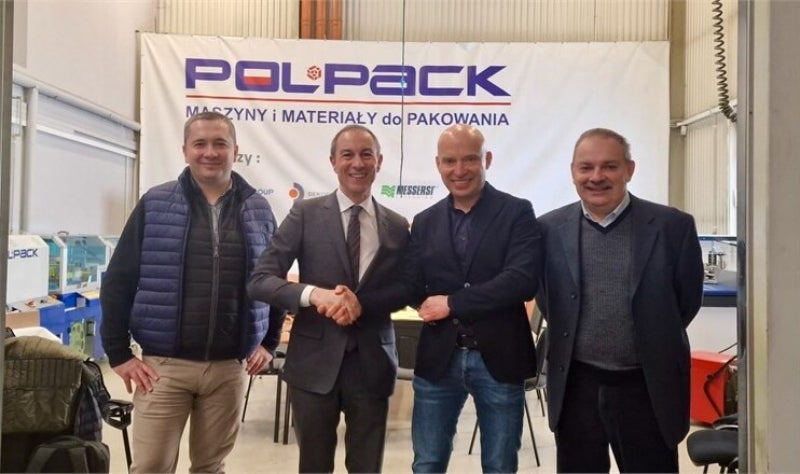 Irish packaging supply chain firm Zeus Packaging has acquired Polpack, a Polish company that supplies packaging materials and machinery.
Based in Warsaw, Polpack manufactures automatic packaging machines and solutions for the e-commerce industry, as well as ecological packaging materials.
The company operates sales offices and warehousing, logistics and manufacturing facilities in Poland, employing more than 40 colleagues.
It records annual revenues of more than €8.5m ($9.3m).
The financial terms of the acquisition have not been disclosed.
Zeus CEO Keith Ockenden said: "The acquisition of Polpack is a natural fit for our Poland operation, offering synergies to combine scale, leverage operational efficiencies and expand our product and service offering to our collective client base.
"Our European reach has strategically expanded during the past two years with Zeus now operating across 16 countries throughout Europe.
"Polpack's capabilities in the provision of packaging and machinery solutions compliments our strategy to diversify our offering across Europe within the industrial and transit packaging sector enabling us to offer clients options to consolidate supply chains and leverage greater value."
The deal is part of Zeus' 2023 strategy to strengthen its operations across Europe through acquisitions.
The company aims to register more than €500m in revenue this year.
Zeus founder Brian O'Sullivan said: "Our journey over the years has provided opportunities to strengthen our capability, widen our offering and learn new disciplines.
"The addition of the Polpack businesses into our family will complement the range of solutions we provide our customers, enhance our technical capability within Poland and strengthen resources throughout Europe."
Zeus manufactures and distributes sustainable packaging solutions to various sectors, including retail, foodservice, hospitality, industrial, transit and agricultural.
Based in Cork, the company employs more than 900 people.
Last year, it acquired Irish packaging company JJ O'Toole, as well as the British firms Swanline Group and BoxMart.