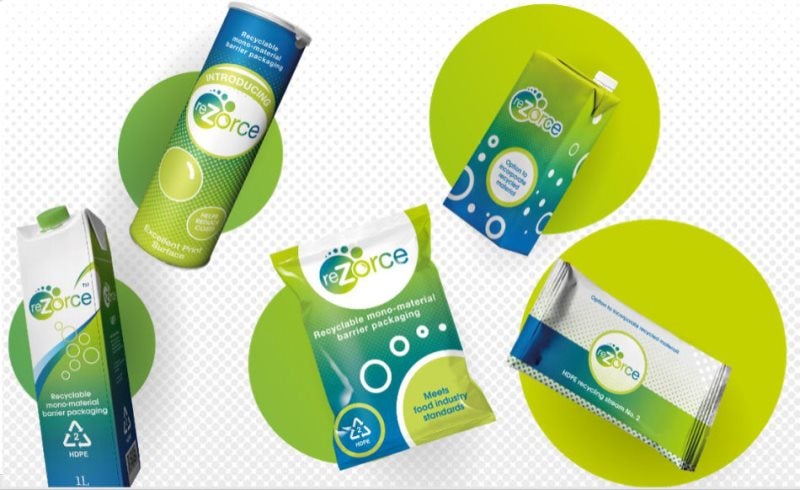 UK-based polyolefin foams maker Zotefoams has introduced a fully recyclable high-density polyethene (HDPE) mono-material barrier packaging technology ReZorce.
ReZorce features a range of recyclable HDPE mono-materials that are capable of offering barrier properties.
According to Zotefoams, the new technology offers an alternative to composite packaging and enables companies to comply with the food industry standards.
It also features a multi-layer HDPE film structure that allows companies to incorporate recycled material. It offers moisture vapour transmission (MVT) and oxygen barrier features.
Zotefoams Group CEO David Stirling said: "We believe ReZorce offers a valuable option for packaging products, which require barrier properties. The strong negative public perception of plastic is driving huge change in consumer packaging in particular.
"We should all expect plastic to be eliminated or reduced where possible. In applications where it remains the best choice, it should be easy to recycle via mainstream methods."
Zotefoams has also conducted trials to test the functional capability and concluded that the technology can replace current versions of potato chip (crisp) packets, laminated paper, pouches and cartons.
The company noted that ReZorce can be used for various food and beverages that need oxygen and / or moisture barrier packaging. It is currently available for licensing to brand owners and converters.
Companies can also use recycled HDPE in the product's core by adding a thin layer of FDA-approved material to the internal surface to ensure food safety.