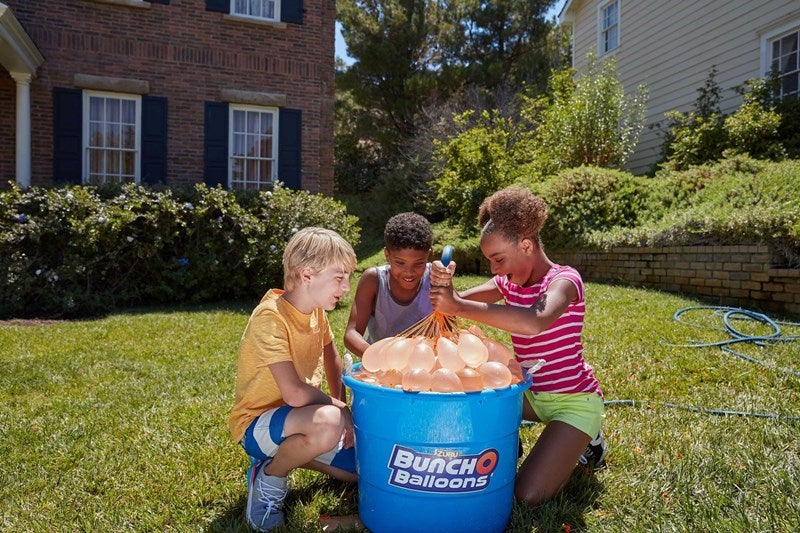 Toys and consumer products manufacturer Zuru has decided to remove approximately 800 tonnes of single-use plastic from its Bunch O Balloons brand.
The move is part of the company's commitment to enhance its environmental social responsibility.
Under this initiative, all Bunch O Balloons plastic stems and caps will be manufactured using 100% fully certified and traceable post-consumer-recycled plastic. It will also use material that made its way into the market and has been recycled and sourced by Zuru.
The programme will allow the recycling of all elements of their product, irrespective of whether regulations are in place or not.
Zuru chief operating officer Anna Mowbray said: "The Bunch O Balloons programme showcases our all-in commitment to a full-circle approach to sustainability.
"We are changing to 100% recycled plastic in our manufacturing, essentially giving it a new life, rather than seeing it end up in landfills and the ocean, as well as providing consumers easy opportunities to recycle after use."
Meanwhile, Zuru's partnership with TerraCycle will allow customers to ship Bunch O Balloons parts, balloon pieces and foil bag packaging for free.
The company is offering the programme in the US, Canada, UK, Australia and New Zealand.
The product's balloons will continue to be produced using natural latex rubber and biodegrade.
Additionally, the company will move an estimated 13 million plastic polybags to sustainably sourced paper surprise bags the end of the year.
It is also taking various steps to transform product packaging by integrating more plastic blister-free packaging across the range.