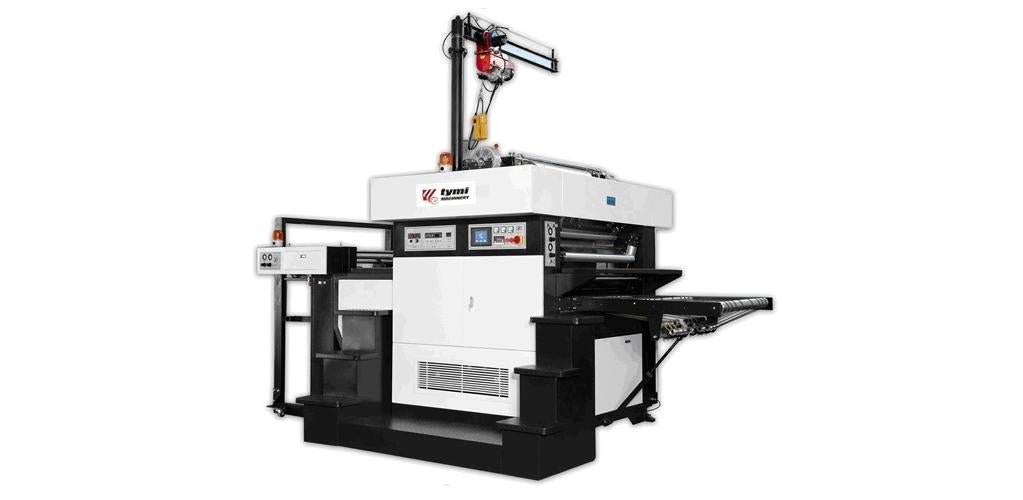 Laser pattern transfer printing print the transparent and bright laser patterns Wine box, cosmetic box, cigarette package, new technology of colour box printing.
Capabilities include:
Support connection part glazing machine, gravure printing machine, offset printing machine
Support connection automatic screen printing machine
Technology of pneumatic manipulator film roll transposition system
Microcomputer automatic servo control system
Item No: TH-740 / TH-920 / Th-1020
Tymi Machinery specialises in paper converting machinery. Download this free white paper to find out...