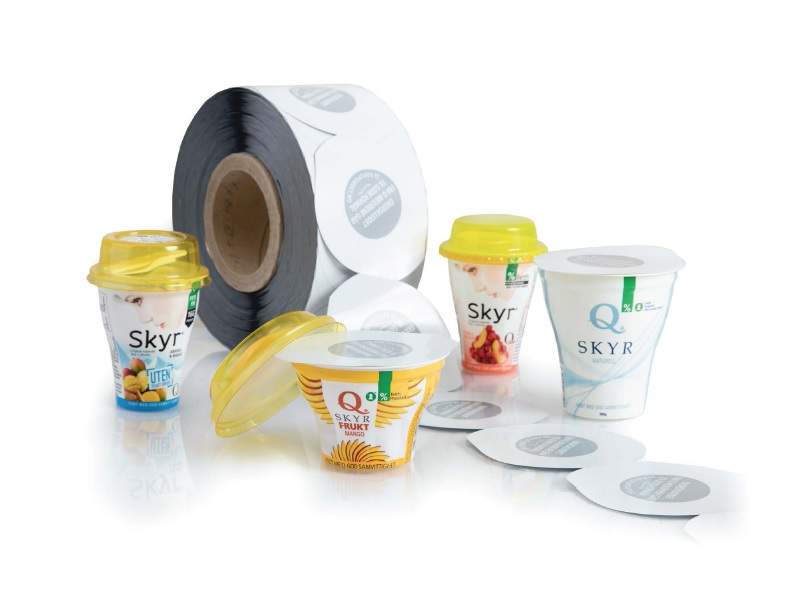 Packaging is made easy with Primoreels lids on reels, with up to 40,000 lids on a reel and enough for one day's production.
Suitable for yoghurt, ice-cream, desserts, feta and other UF white cheeses, processed cream cheese, butter, salad spreads, dips and sauces, peanut butter, fruit salads, water and fruit juice, instant noodles and soups, snacks, etc.
Features include:
Easy-to-install
Improved printing quality compared to lids with embossed surface
Wider range of print materials compared to traditional die-cut lids or rollstock lidding solutions
Highly hygienic system, including UV treatment
Simple, e­fficient and inexpensive
Primoreel offers cost-efficient packaging with improved customer experience. Lower your costs by up to 30% of the basic commodity price by using thinner lids with a faster and easier printing/cutting process.
Advantages include:
No expensive extra snap-on cover lids. Primoreels® PET lids have superior puncture resistance so you can eliminate snap-on cover lids
Save manpower. Primoreels® mean quicker and less frequent refills
Save storage space. Primoreels® need 50% less storage space than conventional lids
Thinner lids. Primoreels® systems operate with metalized PET foil as thin as 23µ or 36µ