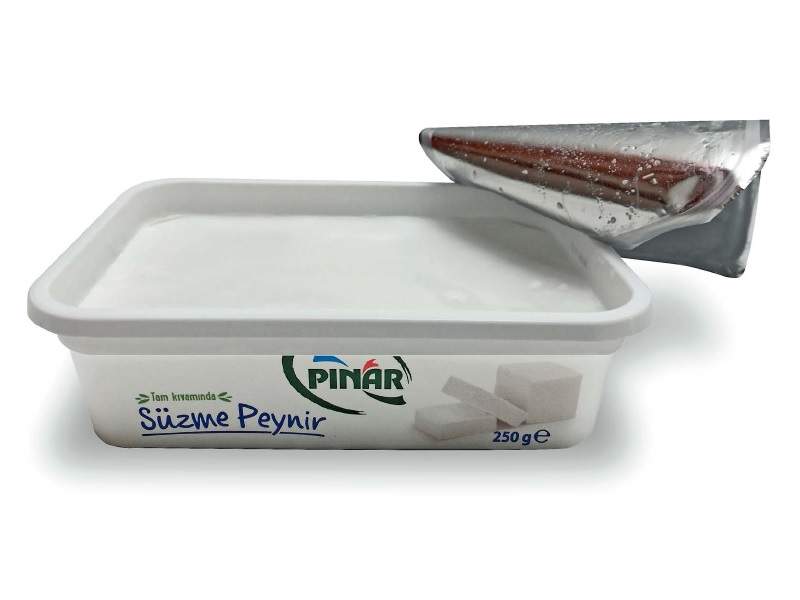 By replacing the traditional permeable membrane with a specially developed impermeable membrane, Primoreels® have radically simplified the production process of Ultra Filtrated (UF) white cheese.
Traditional salting of UF cast cheese using permeable membranes is a cumbersome process that requires turning the containers twice.
Primoreels® has conceived a two-part solution comprising:
A special impermeable membrane with properties ensuring that containers with cheese no longer need to be turned in the middle of the manufacturing process
A new type of dispenser for the membranes that eliminates the significant cross-contamination risks during handling
Primoreels® lids are untouched by human hands during the entire production process. Traditional die-cut lids are handled by hand.
Primoreels® systems can be adapted to any type and brand of filling machine, old or new.
The units are tailor-made to suit your specific needs. Primoreels® delivers a complete lidding solution, with both the dispensing system and the lids used in the system.
Primoreels® systems have their own touchscreen panels and controls, making them independent units.
You have a very user-friendly system:
• Lower margin for error compared with known alternatives.
Reels are easy to handle, install and remove, and they only weigh 10kd-12kg
You lower the risk of cross-contamination:
Primoreels® are untouched by human hands, as opposed to die-cut lids that are fed into the filling machines manually. No risk of cross-contamination and higher food safety
Primoreels® lids are UV-C treated on the underside immediately before sealing
You have much less waste material:
All waste material is removed from the Primoreels® production unit. The only waste from the lid reels at your facility is the cardboard reel itself and the sealed plastic bag in which the reels are delivered