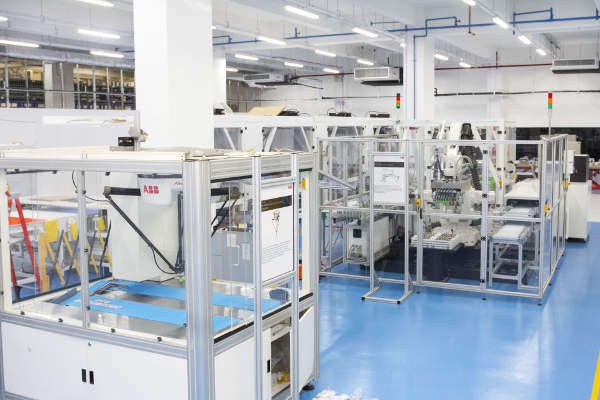 ABB's Regional Robotics Packaging Application Hub in Singapore was opened in July.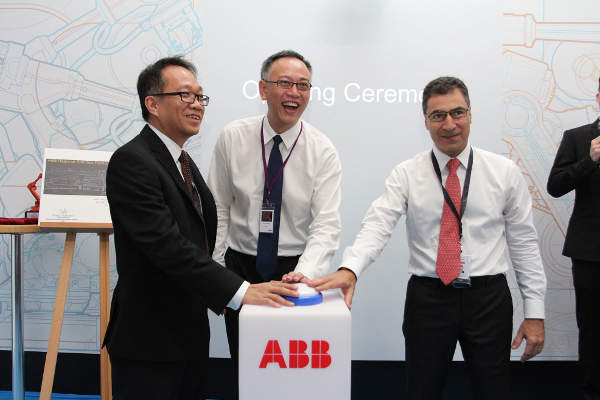 The new Robotics Packaging Application Hub being inaugurated by ABB's executives.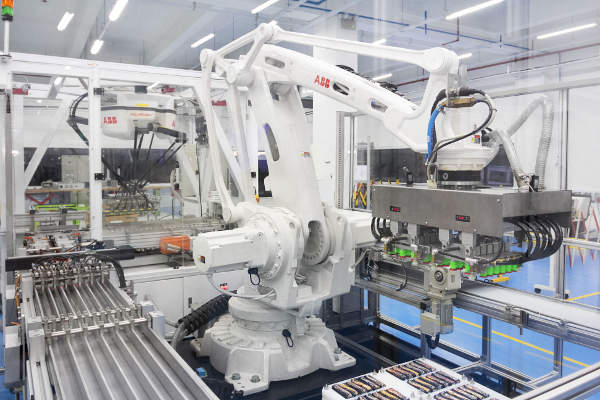 The new centre is equipped to promote new robotics manufacturing solutions.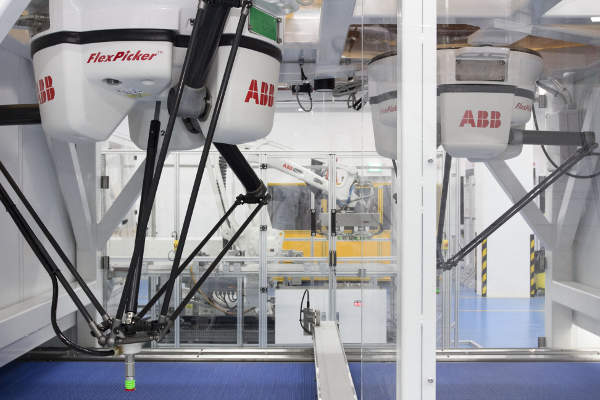 The new workshop has a built-up area of 600 square metres.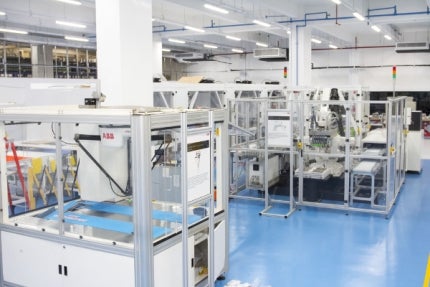 Power and automation technology group ABB inaugurated its new Regional Robotics Packaging Application Hub in Singapore for operations in July. The new centre will provide value-added engineering solutions to industrial manufacturers in Asia. It will serve as a platform to develop innovative robotics manufacturing solutions for growing industries such as food and beverage, pharmaceuticals and consumer electronics, in the region.
The new facility, which is an extension to the existing Robotics Application Centre that ABB set up in 2010, is built to enhance learning by combining on-the-job training and detailed research from real industrial cases.
Design and construction of the Robotics Packaging Application Hub
"The new robotic packaging application hub in Singapore is built over 600m², featuring demo units for picking, packing and palletising processes."
The new robotic packaging application hub in Singapore is built over 600m², featuring demo units for picking, packing and palletising processes. The demo units help ABB, end-customers and other channel partners to conduct trial runs with actual products, assemble robotics systems and conduct quality checks on the products in order to ensure that they are of desired standards and ready for delivery.
ABB will also use the facility to offer training to its industry partners and education institutions on technical competencies, which will be instrumental in developing engineering talent and competence in the region.
Benefits of robot-based automation
Robot-based packaging automation helps companies expand their operations and improve engineering and manufacturing capabilities. It is an effective and efficient alternative to manual operation by reducing time consumption while mainting quality output.
---
Related content
---
US-based JLS Automation has selected the ABB IRB 360 FlexPicker robot for its new Osprey case packing system at its Pennsylvania, facility.
---
The installation of robotics technology facilitates contactless packing systems assuring manufacturers' products maintain a high degree of hygiene, accuracy and consistency. The robotics teachnology significantly improves flexibility in production and also lowers production costs through the use of the advanced technology.
The robotics system allows for quick product alterations to suit customised requirements. The robots can be installed in hazardous environments without adequate lighting, heating or air-conditioning arrangements, which not only enables businesses to be more energy efficient but it also lowers the potential for hazards and risks that manual labour involves.
ABB history
ABB is a leading manufacturer of industrial robots and robot systems and offers the widest range of robot-based packaging automation, which includes specialised robots for picking, packing and palletising to meet the demands of most packaging industry applications.
ABB is a primary power and automation solutions investor in Singapore, which provides enhanced engineering solutions for industrial manufacturing processes to fit the needs of the Asian market.
ABB's power and automation portfolio in Singapore is categorised into five divisions comprising of Power Products, Power Systems, Low Voltage Products, Discrete Automation and Motion, and Process Automation. The company's product range includes: electrical and automation products, and systems and solutions provided to customers directly or through reliable channel partners; such as original equipment manufacturers (OEMs), EPCs (engineering, procurement and construction) firms, wholesalers and distributors.