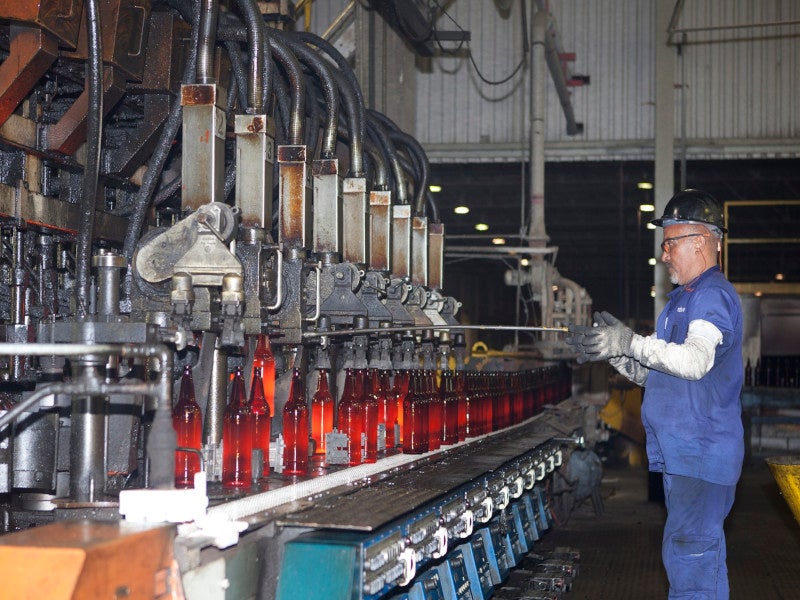 Ambev will construct a new sustainable container glass facility in Carambei, Parana, Brazil. Credit: Ambev Disclosure.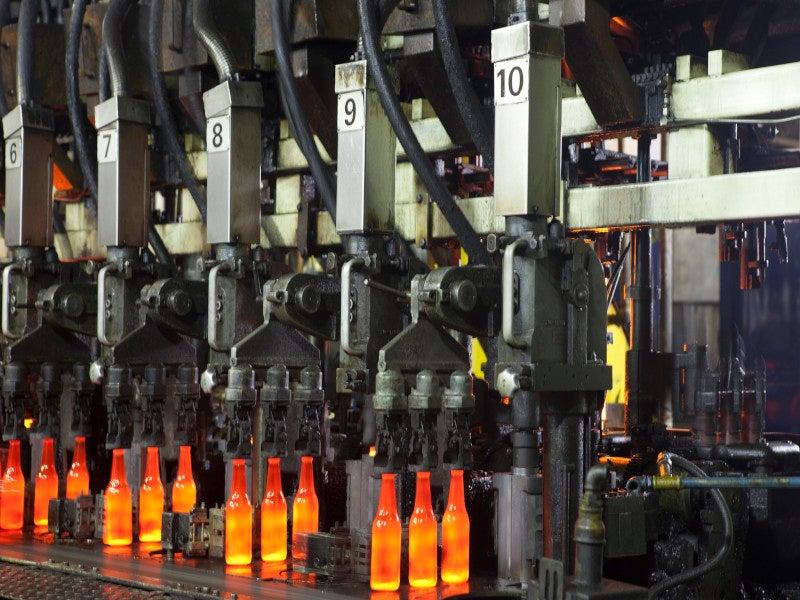 The facility will produce bottles for brands such as Stella Artois, Beck's and Spaten, as well as supply to brewers in several states, including Parana. Credit: Ambev Disclosure.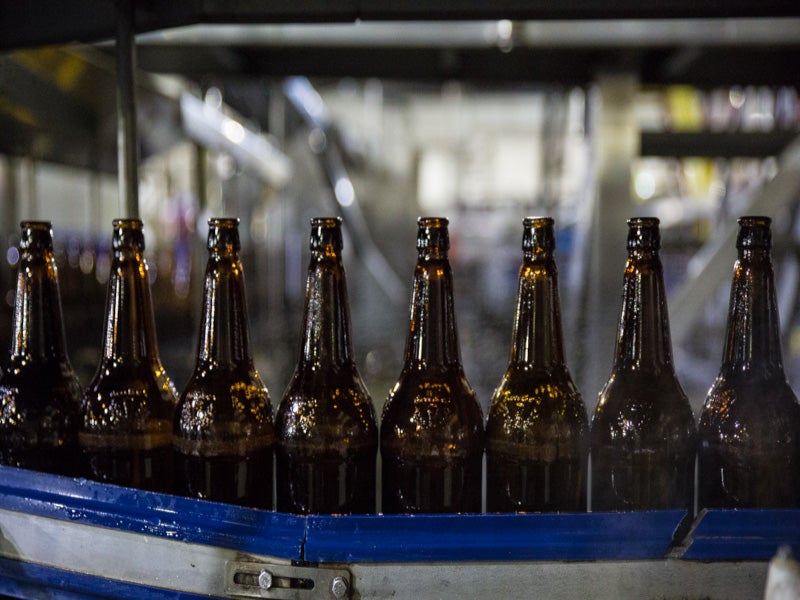 The facility will be installed with a regenerative 400TPD glass melting furnace with three forehearths. Credit: Ambev Disclosure.
Brazil-based brewing company Ambev is to build a sustainable container glass plant in Carambei in the state of Parana, Brazil.
The facility will manufacture bottles using recycled and shattered glass that have been obtained through collaborations with local companies and groups that specialise in reverse logistics.
Ambev will invest 870m reals ($154m) in the facility, which will produce bottles for renowned brands such as Stella Artois, Beck's and Spaten. Additionally, it will supply Ambev breweries located across several states, including Parana.
Expected to be operational from 2025, the new facility will support the company in achieving its Circular Packaging Goal of having 100% of its products packed in either reusable packaging or being made from primarily recycled content by 2025.
Ambev glass-manufacturing plant design and details
The facility will be equipped with a technologically advanced and environmentally friendly regenerative glass-melting furnace with an output of 400 tonnes per day of bottles, together with three forehearths for glass conditioning. It will manufacture container bottles in flint, amber and green colours.
The forehearth will feature a HORN glass-conditioning system (GCS) 301-advanced design, allowing for the application of a wide range of gob temperatures to produce the bottles. HORN e-fusion power-boosting technology will allow the furnace to generate the highest possible traction in all three colours, regardless of whether it is operating on a 6% or even up to 20% electrical share.
Forehearth GCS Series 301-advanced design and features
The system contains a roof designed with indirect centreline cooling. It has a special roof cover block to separate areas along the control zones into boundary areas to heat the glass, particularly at the side of the forehearth and a central section to guide direct cooling air. The design, including HORN forehearth boosting, improves thermal homogeneity for flint glass and coloured glass.
The system offers high flexibility and uses high-performance insulating refractories for superior glass conditioning. It features both direct and indirect superstructure air cooling and indirect bottom cooling systems.
Sustainability features
The glass facility will run on 100% renewable electricity. Furthermore, it will be capable of operating on biofuels and will employ state-of-the-art technology to achieve superior water and energy efficiency.
Contractors involved
Ambev contracted Germany-based industrial equipment supplier HORN for the construction of the glass manufacturing facility in August 2022. The supplier will be responsible for the supply of a container glass furnace, all refractory materials, steel construction, e-fusion power boosting, auxiliary equipment, supervision, staffing resources, and tools for installation and commissioning.
The contractual scope also includes theoretical and practical training, as well as production support for 60 days in the post-commission period.
Marketing commentary on Ambev
Ambev, a subsidiary of Anheuser-Busch Inbev and also known as AB Inbev, opened its first glass plant in Rio de Janeiro in 2008, which was the country's first facility to produce 100% recycled glass bottles. It also operates one of the first and largest carbon-neutral breweries and malt houses in the country.
In June 2022, Ambev signed a long-term contract with Brazilian electric services provider Neoenergia to supply 55MW a year of renewable energy on average from wind farms between 2024 and 2033.
Ambev's portfolio consists of more than 30 beverage brands such as Budweiser, Brahma and Michelob Ultra, having its footprint in 19 countries. It employs more than 30,000 people in Brazil.
Ambev operates 30 facilities such as breweries, malt houses and glass factories across 16 countries.