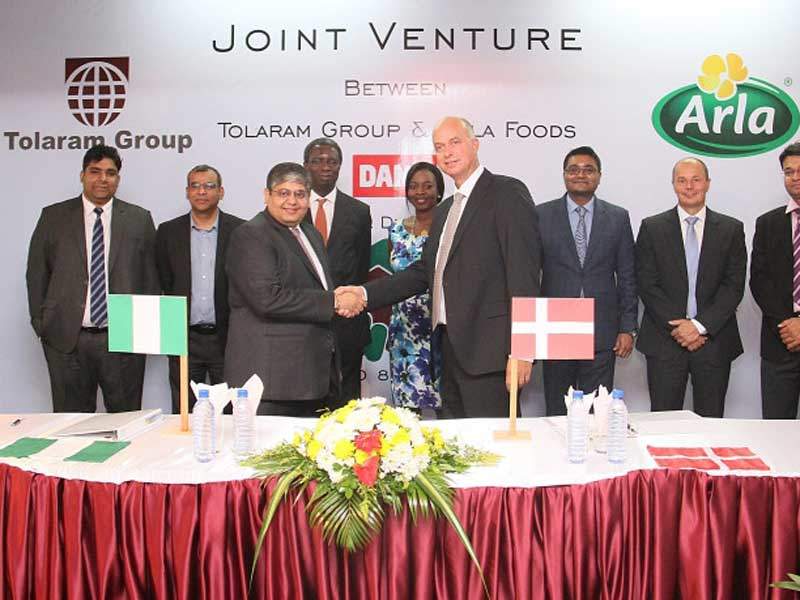 Arla Foods announced a joint venture with Atteih Group in 2015. Image: courtesy of Arla Foods.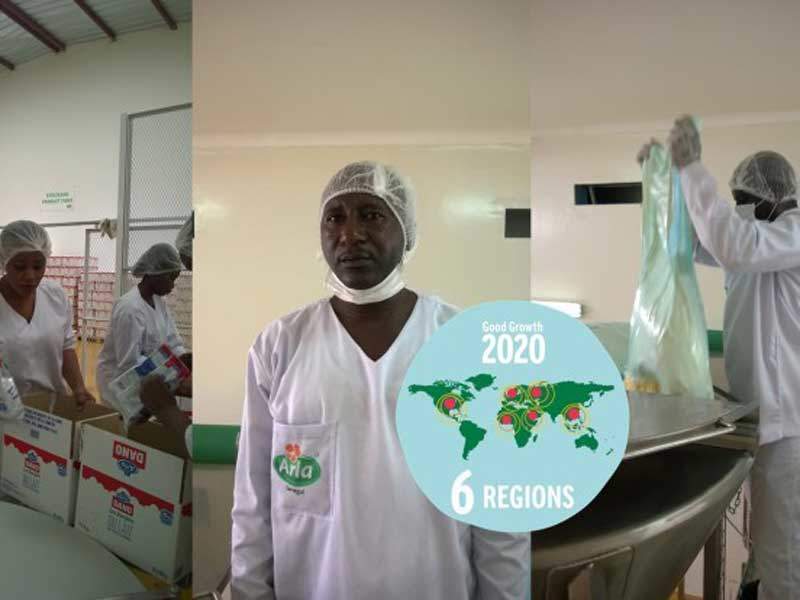 The Dakar packaging plant repacks Dano brand powdered milk sachets. Image: courtesy of Arla Foods.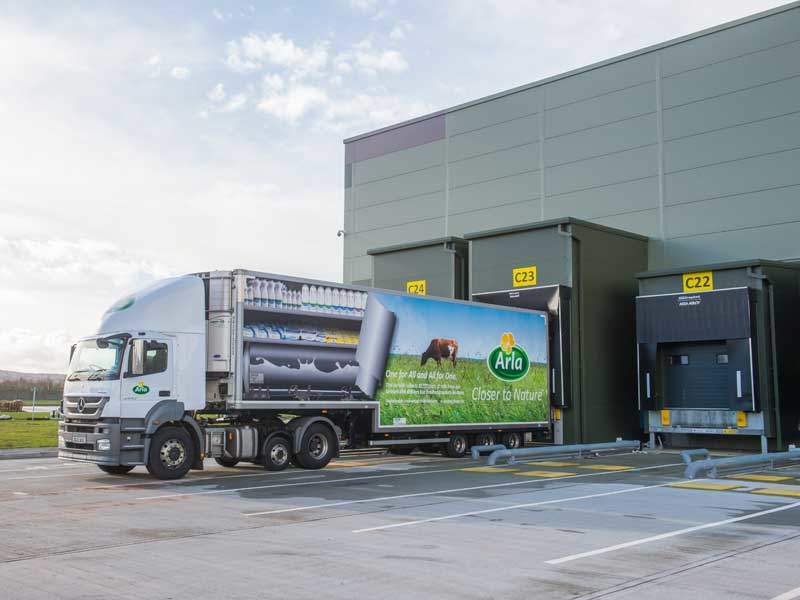 The products from Arla Senegal's new packaging plant will be supplied to the distributors in Senegal through Agroline. Image: courtesy of Arla Foods.
Arla Senegal opened a new milk powder packaging facility in Dakar, the capital of Senegal, West Africa, in May 2016.
The new packaging plant is built in line with the company's 2020 strategy to gain a share of the Senegal's dairy market and expand its footprint in the West African region.
The plant provides packing services to the company's powder made from the milk of Arla's farmer-owners in Europe. With the new facility, the company aims to provide affordable nutrition of high-quality to consumers in West Africa, which currently faces a milk deficit.
The packaging plant initially employed 20 people in production and promised to employ more as it grows in terms of sales and production volume.
Arla Foods' JV in Senegal
To build long-term business in West Africa, Arla wants to collaborate with strong local partners. Accordingly, it formed a JV, named Arla Senegal, with Attieh Group, a conglomerate based in Senegal. The group, with its subsidiaries, is a leading distribution and packaging company with a wide network of distributors in the area.
While Arla owns a 75% stake in the new JV, Attieh owns the remaining 25%. The JV will be responsible for packaging, marketing, sales and distribution of Arla dairy products in the country.
The JV is formed part of Arla's strategy to develop new markets outside Europe to ensure that it continues to create value from the farmer-owners' milk.
The initial plan of Arla Senegal is to capitalise on the growing demand for milk and liquid milk products among the rapidly increasing middle class in the major cities in and around Africa. In future, it plans to introduce new category of products such as cheese and butter.
The company aims to reach annual revenue of €32m by 2020 especially in Senegal, where it currently has zero sales.
Location and production at the milk powder packaging plant
The new 1,400m² plant is located in Dakar, the largest city in Senegal. it will re-pack fat-filled milk powder and instant whole milk powder into retail-sized packaging such as foil sachets that are affordable and easy-to-use.
It has an initial capacity to pack 5,000t of milk powder a year, which will be supplied from Europe, where the company produces milk powder from raw milk collected from its farmer-owners.
Milk powder products packed at the Dakar plant will be sold under the Arla Dano brand in Africa, where the company already offers Dano long-life liquid milk. In future, Arla also plans to sell its products under other brands such as Lurpak and Casetllo.
With the new products, the company aims to drive a full value-added product range in Senegal.
Distribution of Arla products in Senegal
"Senegal is the biggest importer of dairy products in West Africa."
The milk powder packets/sachets produced at the plant will be initially distributed by Atteih's Company, Agroline to the wholesalers and supermarkets in Senegal and later to the neighbouring countries. The milk powder targets both the consumer market and industrial dairy processing companies.
Dakar-based packaging and distributing company Agroline has a very strong ambient and chilled distribution setup across Senegal and complements Arla's production activities in the country.
Arla intends Senegal to be the company's hub to expand into Mali and also Mauretania. Later this year, it plans to launch its products in Mali, the eighth biggest country in Africa.
Marketing commentary on dairy market in the Republic of Senegal
Senegal has a population of approximately 14 million, who mainly consume milk in powder or fermented form. The dairy market in the country is estimated to be approximately €250m in value and is expected to grow at a rate of 5% a year until 2020. The fastest growing product categories in the market include flavoured milk powder, evaporated milk and yogurt.
With the improved living standards of people in the country, the demand for safe and affordable nutrition has increased. However, domestic production of dairy products within the country supplies just 30% of the domestic demand.
Senegal is hugely dependent on international imports, especially from Europe, New Zealand, Argentina and Australia, to bridge the demand-supply gap. It is biggest importer of dairy products in West Africa, with powdered milk representing roughly 90% of imported dairy products.