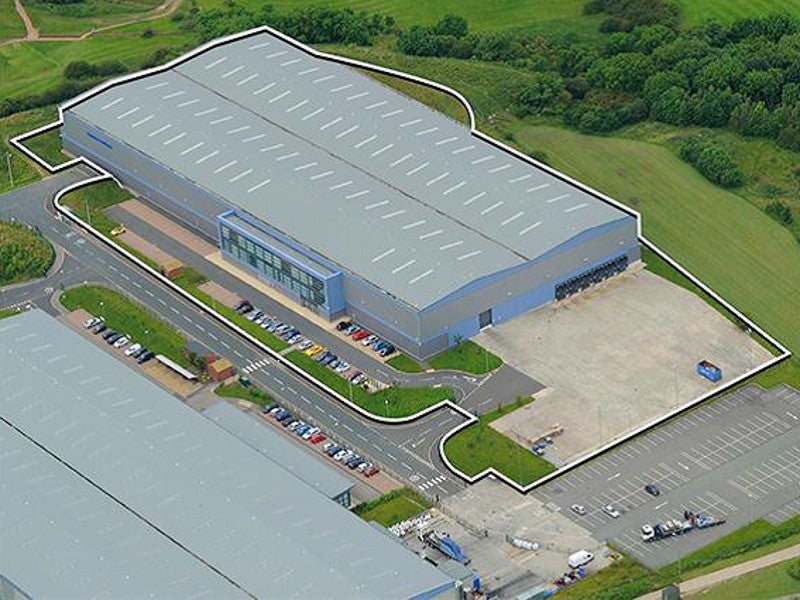 Biffa's new plastic recycling plant in Seaham, UK, opened in January 2020. Credit: Biffa.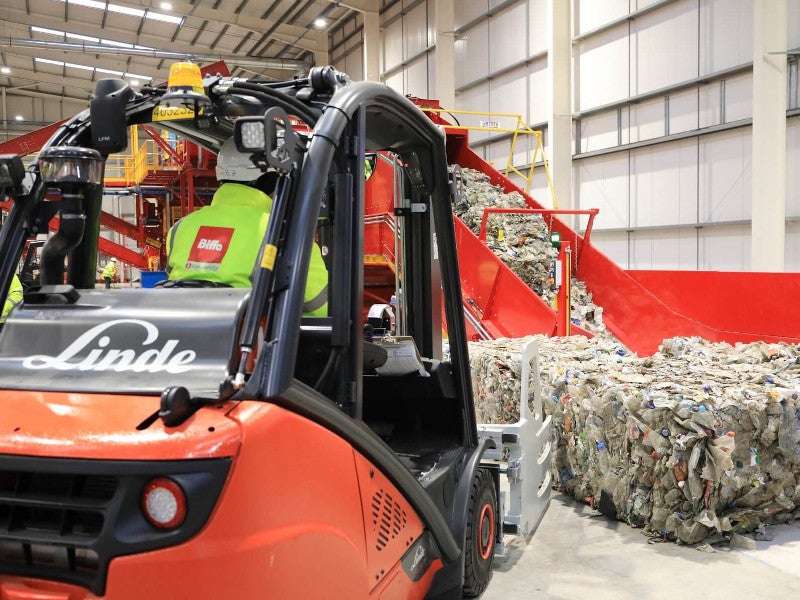 The Seaham plant can recycle 57,000t of polyethene terephthalate (PET) annually. Credit: Biffa.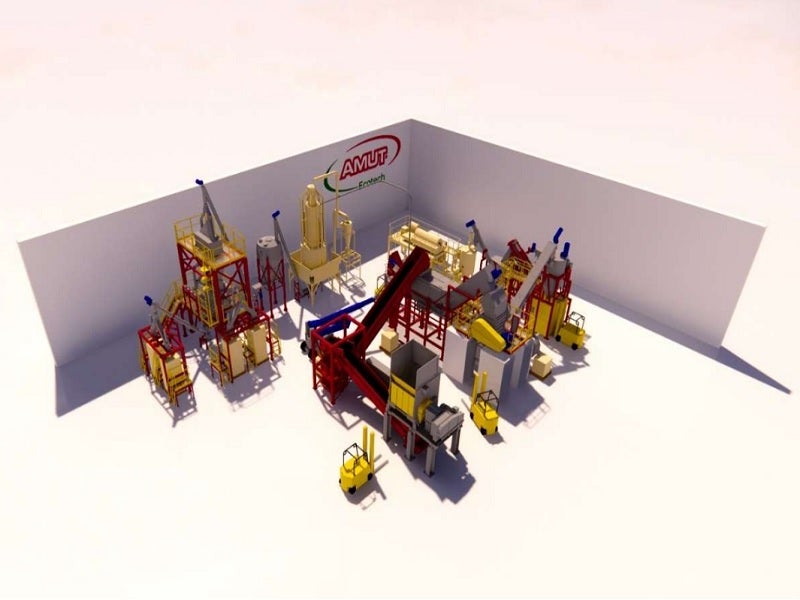 The facility is equipped with a 4,000kg/h PET bottle sorting and washing line. Credit: AMUT.
Biffa, a UK-based waste management company, developed a new plastics recycling plant in Seaham, UK, with an estimated investment of £27.5m ($35.81m).
The planning approval for the plant was granted by the Durham County Council in February 2019.
Construction of the plant commenced in early 2019 and it was opened in January 2020.
The Seaham facility has the capacity to recycle 57,000t of polyethene terephthalate (PET) a year, which is equivalent to 1.3 billion plastic bottles. The plant doubled Biffa's processing capacity and generated 100 full-time jobs.
It helps in reducing plastic waste and developing sustainable packaging.
In January 2022, the facility received food-grade status from the European Food Safety Authority enabling Biffa to achieve customer acceptance and sign various agreements for the supply of food-grade recycled PET (rPET) pellets.
Biffa's plastics recycling plant location
Biffa's plastics recycling plant is located in a warehouse at the Foxcover Industrial Estate, which is situated to the south of Seaham and north-west of Dawdon.
The 2.47ha site is located within the Coalfield Low-Risk Development Area and in close proximity to Spectrum Business Park and the Northumbrian Water sewage treatment works.
The building is a modern warehouse unit with a gross internal area of 12,292m². It includes a three-storey office and car park.
Biffa's plastics recycling plant details
Biffa's plastics recycling plant is equipped with a 4,000kg/h PET bottle sorting and washing line along with additional infrastructure and equipment.
A ventilation chimney up to 97.5cm-high is present along with roof vents and flue vents with fan housing to provide ventilation to the building. Three high-voltage transformers and associated compressors and chillers are also installed.
The plant includes two quarantine areas and a pallet storage area for handling output material. Other upgrades include yard area skips for waste storage, mounted weighbridges, a gatehouse and fuel storage areas.
Process and technology at Biffa's plastics recycling plant
The Seaham facility converts PET from baled raw materials back into high-purity plastic pellets, which are sold to beverage producers to package soft drinks and other manufacturers for various applications, including food and clothing.
The waste plastics are segregated from other recyclable materials at material recycling facilities (MRFs) operated by Biffa before being baled and delivered to the new plant.
The first stage of processing involves unloading the baled plastic at Biffa's internal storage bays, where they are broken up. Optical sorting is done with a near-infrared (NIR) colour sorter to recover PET plastics from other types of plastics.
The plastics are then moved to a materials bunker, where the labels and sleeves are removed. A second NIR is used to sort coloured PET bottles and detect metals, followed by a third NIR to improve the quality of the process material.
Unwanted plastic types and waste residues are removed through manual picking. The PET plastics are then fed into wet grinders to be converted into 12mm flakes, which are washed in a turbo washer and sorted based on density.
The heavier flakes are dried in a drying centrifuge and passed through a wind sifter to remove any dust particles or labels. The flakes are sorted by size, colour and material and are conveyed into large bags.
The flakes are then melted in an extruder in a controlled environment to produce food-grade pellets based on customer specifications. The pellets are supplied to customers in tankers or big bags.
Contractors involved
AMUT Ecotech, a company specialising in the design and construction of plastics recycling plants, supplied the PET recycling line for the Seaham facility.
Marketing commentary on Biffa
Biffa is an integrated waste management business operating in the UK since 1912. The company is currently operating two MRFs in Aldridge and Edmonton in the UK, with a processing capacity of 400,000t a year.
It also operates two plastics recycling facilities in Redcar and Seaham, three plastics sorting facilities in Wigan, Aldridge and Grangemouth, and one beverage can polishing plant in Derby. It also manages seven transfer stations with 50 vehicles for collection, treatment, and disposal of chemical and hazardous waste.
The company's business also includes the generation and sale of energy produced from waste. Biffa currently generates 530 million kilowatt-hours of energy a year by processing waste materials.