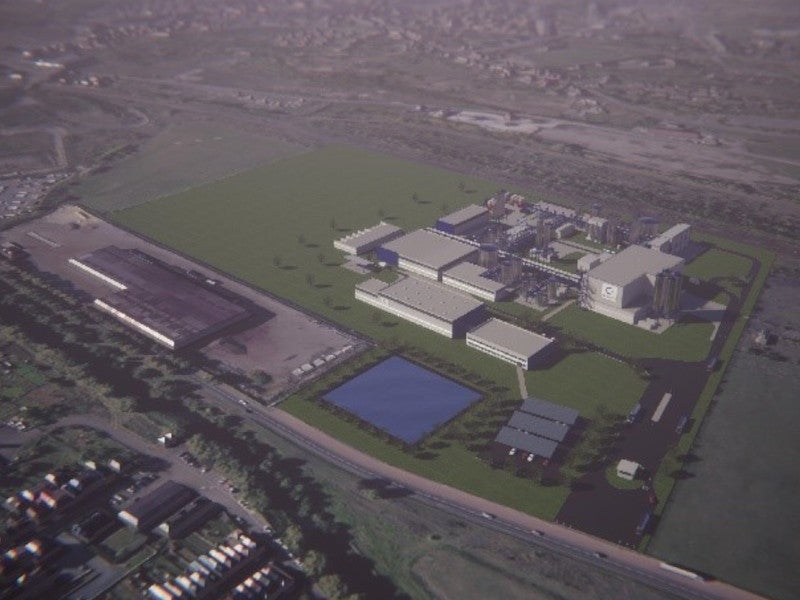 The manufacturing plant will be situated at Indorama Ventures' PET production site in Longlaville, Meurthe-et-Moselle, France. Credit: Carbios.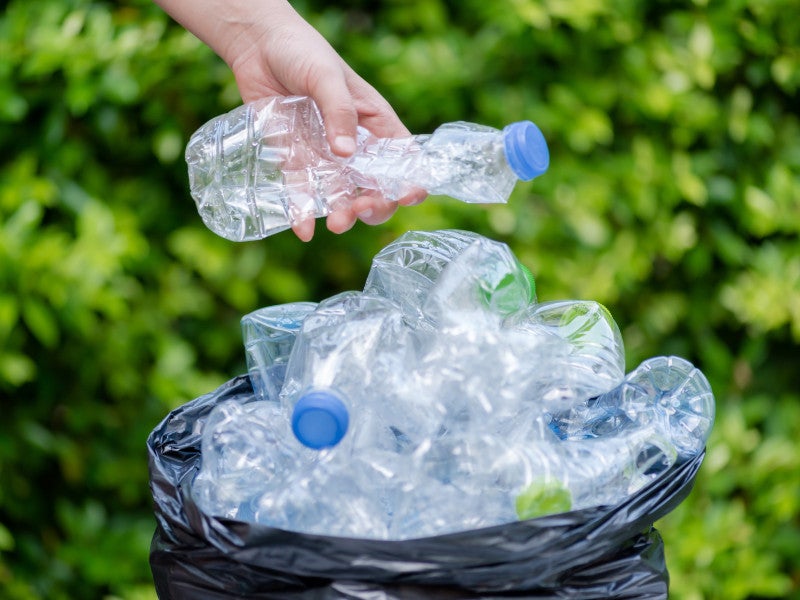 Carbios' PET biorecycling plant will have a processing capacity of 50,000t of post-consumer PET waste per year equivalent to 2bn coloured PET bottles or 2.5bn PET food trays. Credit: Pinglabel/Shutterstock.com.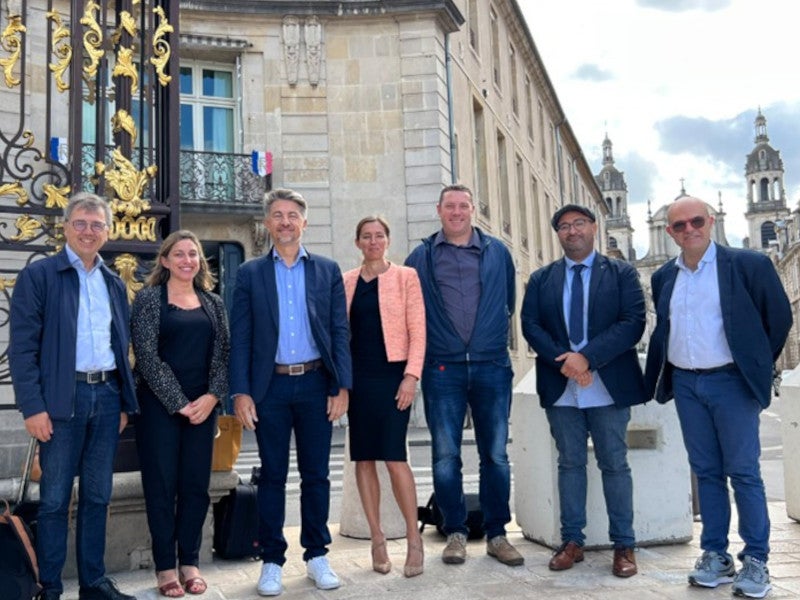 Carbios signed a non-binding memorandum of understanding (MOU) with Indorama Ventures for the construction of the world's first PET biorecycling plant in France. Credit: Carbios.
Carbios, a biotech company based in France, is developing a polyethylene terephthalate (PET) biorecycling plant in Longlaville, France. It is expected to be the first of its kind in the world.
The new facility is being developed in a joint venture (JV) with Indorama Ventures, a producer of recycled PET for beverage bottles. The JV is expected to invest €230m ($242.9m) in the facility.
The construction is scheduled to begin by the end of 2023, with commissioning targeted for 2025. The project is expected to create approximately 150 direct and indirect full-time jobs.
The new facility is part of Indorama's Vision 2030, which is aimed at achieving a recycling capacity of 50 billion PET bottles a year by 2025 and 100 billion bottles a year by 2030. Indorama plans to expand the technology to other PET plants based on the performance of the new facility.
Carbios' PET biorecycling plant location
The PET biorecycling plant will be built on a 13.7ha site within Indorama's PET production site located in Longlaville, Meurthe-et-Moselle, France. The site has space to double its capacity in the future.
The plant's location near the borders of Belgium, Germany and Luxembourg provides access to nearby waste supply.
Development details
Carbios and Indorama announced plans to develop the facility in February 2022. The two companies signed a non-binding memorandum of understanding (MoU) in June 2023 for the project.
Indorama will ensure 100% output repolymerisation and both partners will be responsible for securing feedstock supply under the MoU.
Carbios filed for the permitting process of the new plant in December 2022. The environmental operating permit was issued in September 2023, while the building permits were granted in October 2023.
Carbios' PET biorecycling plant details
Carbios' PET biorecycling plant will provide an industrial-scale enzymatic recycling solution for PET waste.
The plant will have a processing capacity of 50,000t of post-consumer PET waste a year, including non-recyclable mechanical waste equivalent to two billion coloured PET bottles or 2.5 billion PET food trays.
The initial supply for the plant will be sourced by a consortium comprising Carbios, Wellman, a subsidiary of Indorama Ventures and Valorplast, as part of a tender issued by CITEO. Valorplast is a recycling services provider, while CITEO is a not-for-profit organisation focused on reducing the environmental impact of packaging.
The consortium will handle 30% of the tonnage of multilayer food trays proposed by CITEO, a portion of which will be supplied to the new plant in 2025.
Carbios' enzymatic recycling process details
Carbios' C-ZYME™ is a first-of-its-kind enzyme-based biological process that converts PET plastic and textile waste into its core monomers, which are then purified to enable repolymerisation into a PET of similar quality to that of one manufactured from virgin material.
The solvent-free process overcomes the limits of existing thermomechanical recycling processes that can only recycle clear plastic in a closed loop with some loss in quality. The technology enables all types of PET waste to be recycled, allowing for the manufacture of 100% recycled and infinitely recyclable PET products.
Carbios manufactured the first batches of PET bottles during a pilot stage from monomers recovered through the enzymatic recycling process. The technology's commercial and technical feasibility is being assessed at a demonstration plant established in Clermont-Ferrand, France, in collaboration with Indorama.
The technology is being further optimised to increase the recycling of water used for the process.
The French State awarded €11.4m ($12.2m) in funding as part of the France 2030 investment plan to Carbios in May 2023 to continue research on the technology. Carbios will directly receive €8.2m of the funding, while its academic partners will receive €3.2m.
Financing
Indorama will provide approximately €110m in equity and non-convertible loan financing for the JV, pending final engineering documentation and economic feasibility studies. Carbios will provide the remaining financing for the construction.
The project will also receive €30m from the French State as part of the France 2030 investment plan and €12.5m from the Grand-Est Region.
Marketing commentary on Carbios
Carbios is a biotechnology company that is developing biological solutions aimed at improving the life cycle of plastics and textiles.
Headquartered in France, Carbios has developed two disruptive technologies, including a biorecycling solution for PET and a biodegradation solution for polylactic acid or polylactide, which is a bioplastic.
Carbios is supported by various food and beverage and apparel brands, including L'Oreal, Nestle Waters, Michelin, L'Occitane, PepsiCo, PUMA and Suntory Beverage & Food Europe, among others, who are seeking more sustainable packaging solutions for their products.