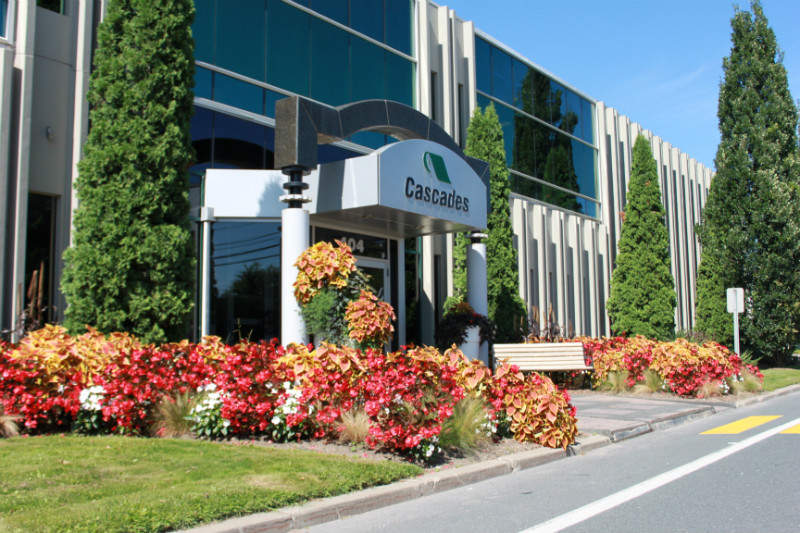 Cascades inaugurated the Piscataway corrugated packaging plant in April 2019. Credit: Cascades.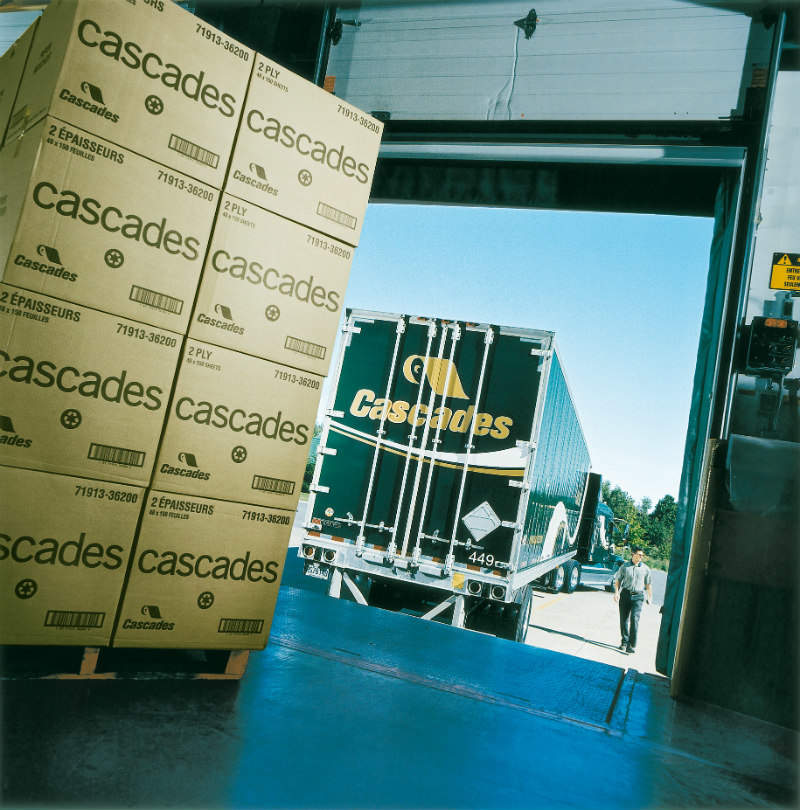 The new plant produces corrugated packaging products. Credit: Cascades.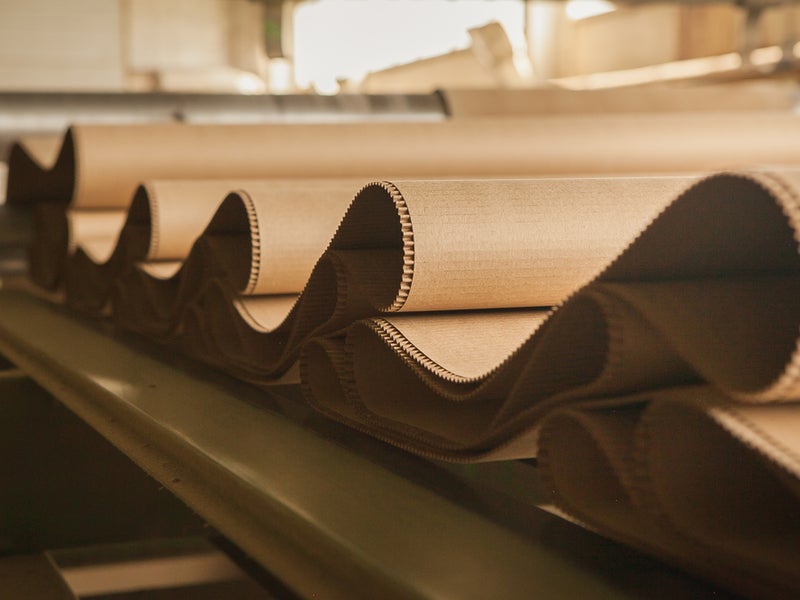 The annual production capacity of Cascades' new corrugated packaging plant in Piscataway is 2.4 billion ft² of containerboard packaging roll. Credit: K-STUDIO/Shutterstock.
Canadian paper and packaging company Cascades officially opened its Piscataway containerboard packaging plant in Middlesex County, New Jersey, US, in April 2019.
Built with an estimated investment of $76m, the state-of-the-art plant manufactures corrugated packaging products by using linerboard and corrugated medium paper as the raw materials.
Cascades claims that the Piscataway plant is among the most modern of its kind in North America as well as one of the fastest in the industry.
Construction on the project began in 2017 and was completed by the end of 2018. It created 170 jobs.
Details of Cascades' new plant in Piscataway
The Cascades Piscataway packaging plant is equipped with cutting-edge technology and has a production capacity of 2.4 billion ft² of high-performance containerboard packaging products a year. The surface area of the plant is 450,000ft².
Background of Cascades Piscataway packaging plant
Investment in the new corrugated packaging plant was part of Cascades' strategy to modernise its assets as well as reorganise and consolidate its containerboard and packaging activities in the north-east US. As part of the same strategy, the company announced plans to close and subsequently sell its packaging plant in Maspeth, New York. It expected to earn $72m from the plant sale.
Cascades aimed to further integrate its primary production with conversion activities through the new plant in Piscataway. The project was expected to help improve the integration rate by roughly 5%.
Site selection for the new packaging plant
The new plant in Piscataway was built on an abandoned site, which formerly hosted a chemicals plant. The site was selected because of its close proximity to the major urban centres along the eastern seaboard of the US. Furthermore, the site offers sufficient space for potential future development.
Benefits of Cascades' new packaging plant
In addition to increasing the company's production capacity, the new plant in Piscataway will help Cascades improve its services to customers, strengthening its market position. The operation further allows the company to increase its internal integration of parent roll production.
The plant has been designed to be flexible in order to meet changing customer needs. It can provide more efficient and innovative products to customers, according to Charles Malo, president and chief operating officer of Cascades Containerboard Packaging.
Cascades' corrugated packaging products
Cascades designs and manufactures corrugated packaging containers in multiple configurations at the plant.
The corrugated offerings include waterproof-coated boxes in waxed and waxless variants, insulated shipping containers for seafood, cheese and meat preservation, corrugated boxes in regular, die-cut, pre-print and bulk variants, and corrugated display racks. The company also manufactures moving boxes, which offer maximum resistance to lateral impacts and vertical loads.
These packaging products mainly serve the food, cosmetics and pharmaceutical industries.
Marketing commentary on Cascades
Cascades manufactures packaging and tissue products made primarily from recycled fibres. Founded in 1964, the company has approximately 80 production units in North America and Europe, employing 10,000 people.
In addition to containers, the company offers multiple varieties of food packaging products, as well as protection and handling products.
The company has witnessed significant growth in the recent decade through a number of acquisitions and units, including Cascades Tissue Group-Papersource, Cascades Enviropac Aurora, Norcan Flexible Packaging, Greenpac Mill, Norampac-Bird and Cascades Tissue Group-Wagram.
In 2021, the company recorded $3.9bn in revenue and reported a net loss of $50m. Containerboard and tissue papers together accounted for the majority of sales during this period, accounting for 83%.