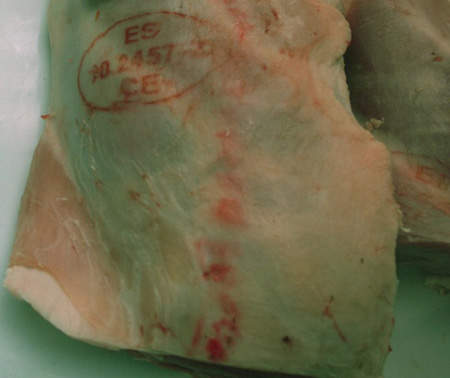 CPM is provides a range of fresh and frozen ready-to-cook cuts of meat.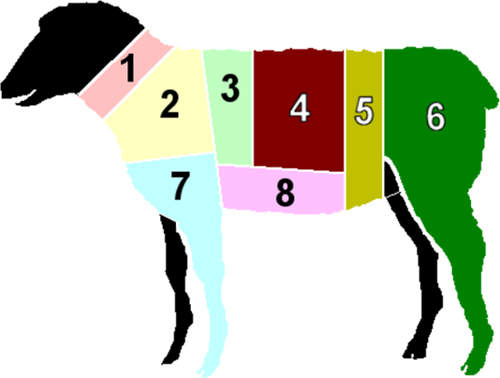 Traditional British cuts of lamb: 1. Scrag End (of neck) 2. Middle Neck 3. Best End (of neck) 4. Loin 5. Chump (and chump chops) 6. Leg 7. Shoulder 8. Breast.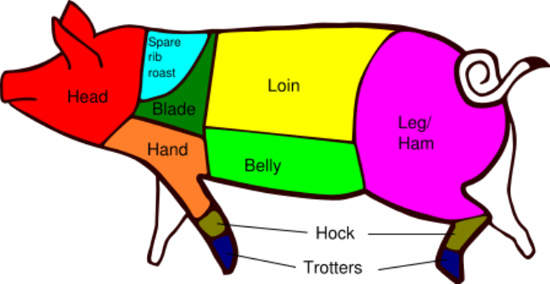 Traditional cuts of pork.
Centrally Packed Meats (CPM) is a meat packing company based in Irlam, Manchester, UK, which supplies a range of fresh, frozen and ready-to-cook beef, pork, lamb and poultry products to retailers and wholesalers.
CPM FACILITY
CPM, which opened its 30,000ft² facility at the start of 2007, uses D2 Europack's Smoothpack 276 smoothwall aluminium foil trays, smoothpeel lidding film and the Smoothdome lids for its ready-to-cook range of meats.
"CPM opened its 30,000ft² facility at the start of 2007."
Aside from the packaging materials, D2 also supplied an ULMA Scorpius 600 tray sealer with patented dome lid sealing facility. The Scorpius is being used to seal the standard foil trays and dome containers for ready-to-roast meat and poultry.
The standard pack tray is limited in depth but the dome-shaped lid increases the pack depth from 70mm to 130mm.
The tray has an integrated base to allow liquid to drain away during cooking. The Scorpius can also seal the trays under modified atmosphere (MAP) so that the keeping qualities are extended to around eight days of shelf
life.
SCORPIUS 600 TRAY SEALER
D2 Europack's Food Systems Ulma Scorpius 600 tray-sealing system was developed for the heat sealing of its foil and film dome-style containers. The system can operate at speeds of up to 60 packs per minute.
The machine has a small footprint, allowing it to retro-fit into production lines if required.