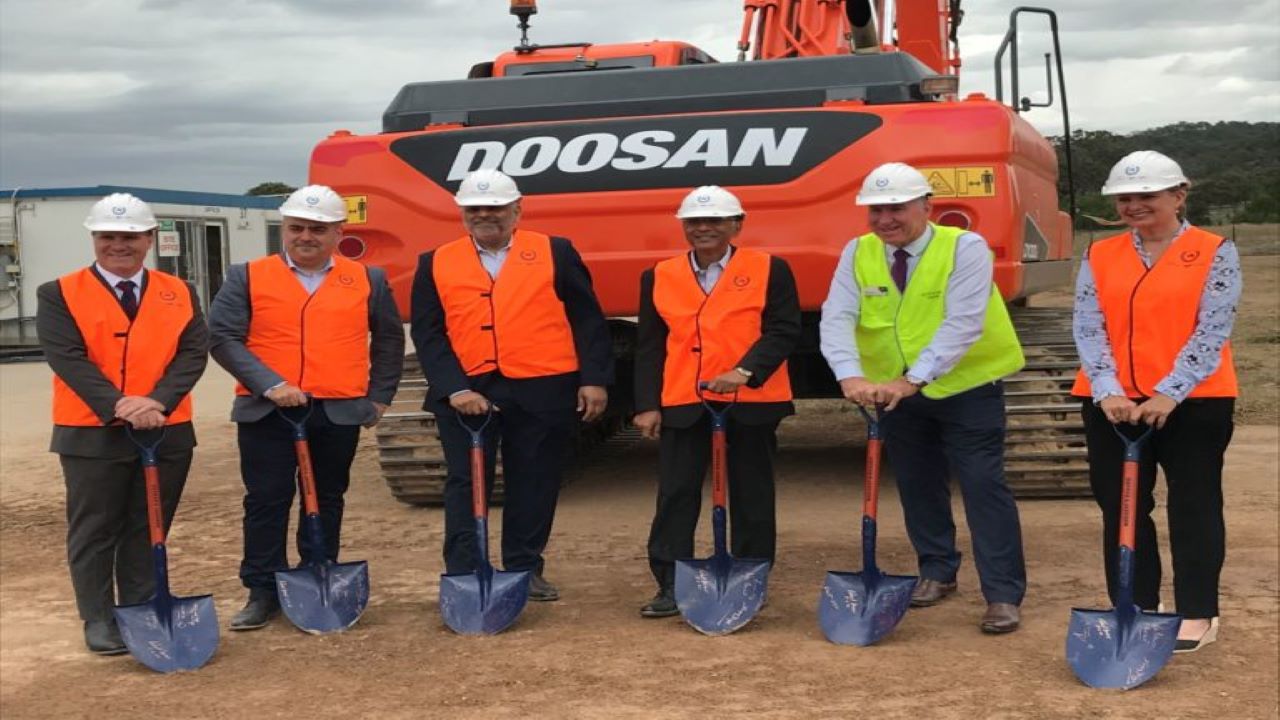 Circular Plastics Australia PET recycling facility in Albury-Wodonga, Australia, is being built by a joint venture between Cleanaway Waste Management, Pact Group Holdings Group, and Asahi Beverages.
The joint venture was formed in August 2020, following the signing ceremony of a Memorandum of Understanding (MoU) in the first quarter of 2020.
The sod-turning ceremony for the plastic bottle recycling facility was held in February 2021, marking the official start of construction. The plant will produce more than 20,000t of new recycled PET and food packaging a year, when commissioned in October 2021.
Estimated to cost A$45m ($32m), the project is expected to create more than 300 direct and indirect jobs in various positions, including tradespeople, engineers and technicians.
The facility is expected to be Australia's biggest end-to-end rPet plant and reduce Australia's reliance on virgin plastic and its recycled plastic imports.
The recycled plastic produced by the new plant will be purchased by Asahi Beverages for use in their packaging.
Circular Plastics Australia PET recycling plant details
The Circular Plastics Australia PET recycling plant will be located at the Nexus Precinct, 10km north of Albury / Wodonga's CBD in New South Wales, Australia.
The new facility will recycle up to one billion 600ml PET plastic bottles a year, which will be utilised as raw material for manufacturing new bottles. It will also produce recycled plastic using Pact's packaging and technical expertise for food and beverage packaging.
The plant is expected to increase the capacity of locally sourced and recycled PET produced in the country from 30,000t to 50,000t.
The plastic feedstock and containers to be recycled by the plant will be collected through Cleanaway's material recovery facilities, sorting and collection network, and the NSW Return and Earn Scheme. 
Sustainable features
The PET recycling plant will support the successful delivery of Australia's 2025 National Packaging Targets, which include 100% of the country's packaging will be reusable, recyclable or compostable, 70% plastic packaging will be recyclable or compostable, and 30% average recycled content will be included across all packaging by 2025.
"The recycled plastic produced by the new plant will be purchased by Asahi Beverages for use in their packaging."
The new facility will also contribute to a cleaner environment, regional development, and domestic circular economy.
The plant will also enable Cleanaway's customers to collect, process, treat, recycle or safely dispose of waste to make a sustainable future possible.
Part of the plastic recycling facility will be powered by solar energy generated by solar photovoltaic panels.     
Financing for the Circular Plastics Australia PET recycling facility
The project received financial assistance of A$5m ($3.55m) from the Environmental Trust as part of the NSW Government's Waste Less, Recycle More initiative funded by the waste levy.
The facility is also supported by the Department of Regional NSW and the Australian Government's Recycling Modernisation Fund.
Marketing commentary on Cleanaway Waste Management
Cleanaway Waste Management is a leading total waste management, industrial and environmental services company in Australia. The company has supported businesses for more than 50 years and delivered solutions with extraordinary benefits for its customers and communities.
It has a network of state-of-the-art facilities, engineered landfills, refineries, and liquid treatment plants.
The company offers diverse solutions for different industries such as Mining and Resources, Health and Aged Care, Automotive and Manufacturing, Infrastructure and Engineering. The services and solutions offered by the company include Solid Waste Services, Industrial Services, and Liquids and Health Services.
Cleanaway acquired Daniels Health and Toxfree Solutions in 2018 and increased its reach and scale to more than 6,000 expert staff and a fleet of nearly 5,300 specialist vehicles across 260 locations in Australia.