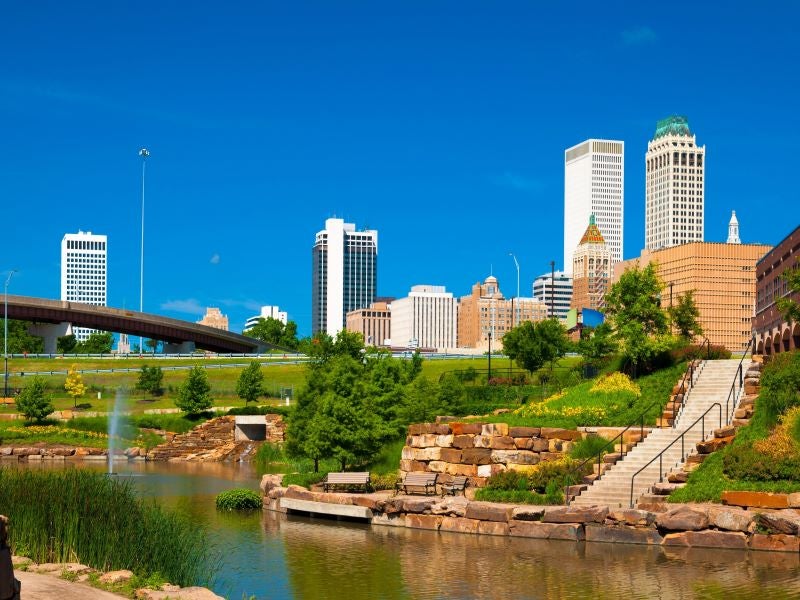 The new manufacturing facility was opened in February 2020. Credit: Oklahoma Department of Commerce.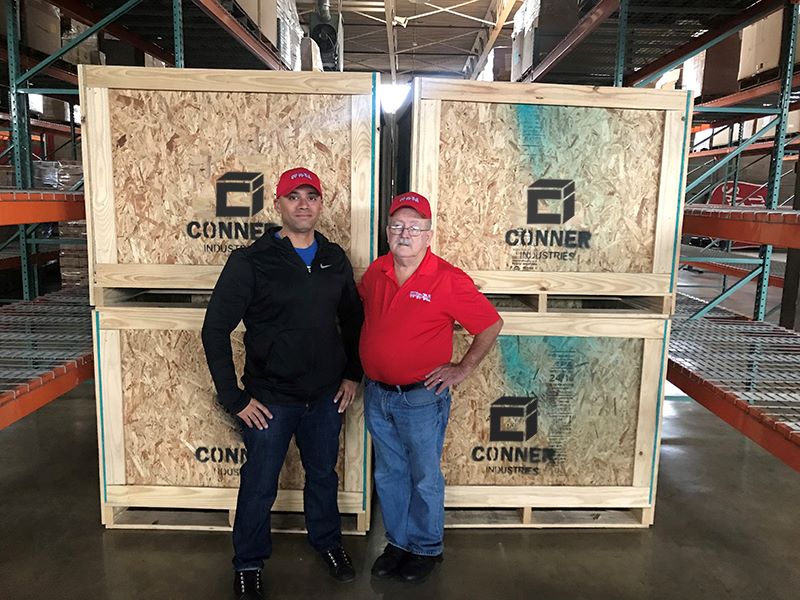 Conner Industries produced and donated customised wooden crates for the US Marine Corps Reserve's Toys for Tots initiative. Credit: Conner Industries, Inc.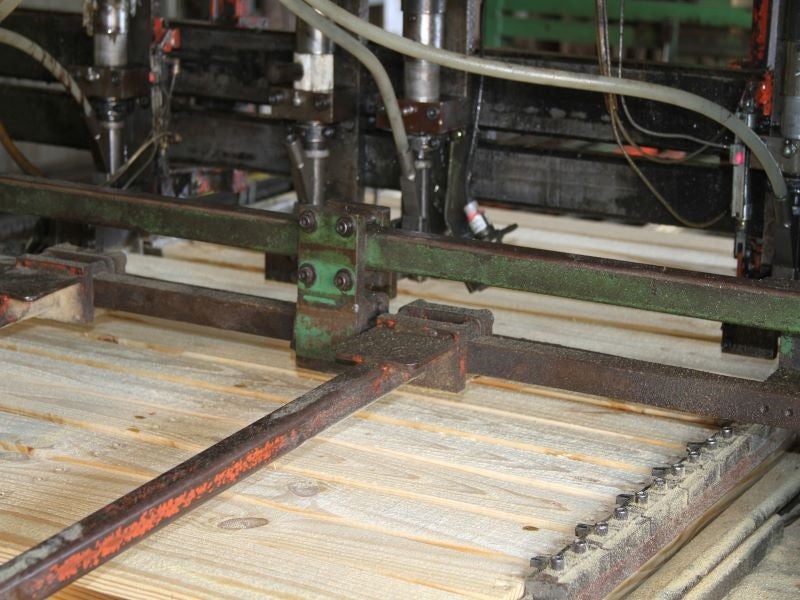 The company acquired Golden Triangle's packaging division in June 2016. Credit: Conner Industries, Inc.
Integrated packaging solutions provider Conner Industries opened a new manufacturing facility in Tulsa, Oklahoma, US, in February 2020. The new facility is the company's fourth manufacturing location and serves engineered packaging clients in Oklahoma, Arkansas, and Kansas.
Conner Industries will hire 50 employees to perform operations at the manufacturing facility. The company conducted a recruitment drive in January 2020 to start staffing the new Tulsa plant.  The new location expands Conner's presence in engineered packaging.
Conner Industries' manufacturing facility location
The new industrial packaging manufacturing facility is located at 420 S 145th East Avenue in Tulsa, Oklahoma, and extends across an area of 56,000ft². There is future potential to further expand the facility to 100,000ft².
It is accessible via Interstate 44 (I-44) highway and meets the demands of customers in Oklahoma and surrounding locations.
Details of Conner Industries' manufacturing facility
The facility was opened to supply industrial transportation and protective packaging solutions and to provide services such as third party logistics (3PL) and kitting to large manufacturing firms. The packaging products are made from materials such as foam, corrugate, wood, and plastic.
The manufacturing facility includes 11 dock doors and modern manufacturing spaces with a clean environment for the production of packaging assemblies. The Tulsa location ensures the company's products and services are in line with the evolving demands of its customers.
Project benefits
The facility will allow Conner Industries to expand its engineered packaging solutions and service offerings to current and new customers.
The investment in the location is part of the firm's efforts to meet the need for solutions that cut packaging costs and optimise supply chains.
Sustainability measures implemented by the company
Conner Industries launched an initiative for the responsible use and reuse of products such as crates, cutoffs, pallets and other waste wood products and prevent them from going to the landfill. The sustainable plan allows for recycling the materials into new crates, compost, pallets, landscape materials, and fuel.
"The facility was opened to supply industrial transportation and protective packaging solutions."
It implements programmes such as reverse logistics, multiple collection locations, recycled pallets, environmental scorecard analysis, and wood waste removal.
The company's design team works with customers to provide improvements in packaging, including reduced use of material or fibre, and improved containerisation to enable lower transportation costs. The increased use of new materials and processes leads to improved packaging with less damage, and reduced costs and waste.
Conner Industries' product portfolio
The company provides cut lumber products, including softwoods, panel products, and hardwoods, which are used in the production of pallets. The product portfolio includes custom pallets, engineered packaging solutions, crates, boxes, machine built pallets, and services such as packaging consultation and design, unit load testing and validation, inventory management, and 3PL.
It helps clients with customised solutions to cut costs related to labour, materials, and transportation. The company's experts provide consultation to companies to improve packaging products by providing suggestions.
Marketing commentary on Conner Industries
Conner Industries is a provider of cut lumber, industrial wood and engineered packaging solutions in the US. Headquartered in Fort Worth, Texas, the company has a network of 14 facilities in locations across the states, including Oklahoma, Nebraska, Texas, Virginia, Georgia, Virginia, Florida, South Carolina and Tennessee.
The company has been involved in industrial packaging for approximately 40 years. Its products and services are provided to customers across different industries including automotive, chemical and plastics, energy, oil and gas, and aerospace and defence, logistics and transportation.
Conner Industries collaborates with package testing laboratories for testing and validation of new designs and ideas.
It acquired industrial packaging company RoseMill Packaging Resources in July 2019. The Tulsa facility was established to cater to the growth of the company's engineered packaging division. The company also opened facilities in Montgomery and Clarksville.