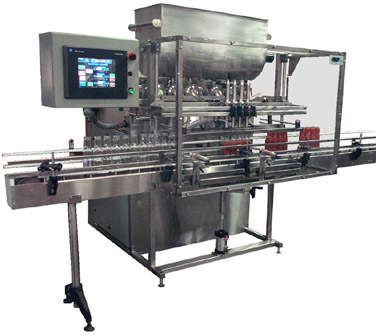 Contract Pharmaceuticals Limited (CPL) is a Canadian Government-licensed contract manufacturer and packager of pharmaceutical products based in Mississauga, Ontario. The company, which was founded in 1991, manufactures and packages prescription and non-prescription pharmaceutical products including solid dosage (tablets and caplets) and liquid form products (liquids, ointments, creams and gels). The company facilities conform to all current good manufacturing practice (cGMP) standards.
EXPANSION PROJECT
In late 2003, the company responded to a general increase in business turnover by expanding its manufacturing, filling and packaging facilities. The expansion was completed in September 2004, resulting in a state-of-the-art contract manufacturing and packaging facility. The investment in the expansion and improvements to technology were estimated at CA$9.5m. The 140,000ft² facility was based around 14 packaging lines suites prior to the expansion and upgrade.
CONTRACTORS, EQUIPMENT AND INSTALLATION
The initial new filling line installed at the plant was developed around a ten-head, in-line piston filler for the production of liquid and cream filled containers. The equipment was supplied and installed by REB Inc. The new line control / automation systems and integration into the current facility was carried out by Rockwell Automation. Labeling systems were provided by D.L.-Tech. A sleeve wrapper packaging system was supplied and installed by Shrink Film Systems and manufactured by RBS Equipment Designs Ltd.
The new line was installed to replace older slower technology that could only fill wide mouth jars (2oz to 16oz sizes) at speeds of 30-40 per minute. It can still fill the same product jars but is also able to fill bottles (4oz to 16oz size) and has a much higher cycle rate of 130 bottles per minute (depending upon product viscosity and packaging type).
NEW LINE PROCESS
The company also brought on-line a new liquid solution and suspension suite in May 2004. The cGMP-designed manufacturing suite has a maximum batch size of 5,000 liters and includes a self-contained HEPA filtered air handling system. The manufacturing equipment was obtained from the closure of an existing pharmaceutical filling site. The equipment was transferred and subsequently installed and commissioned/validated within three months.
The new manufacturing suite is fully integrated with the new liquid filling line which also came into use in 2004. The new filling line starts with a bottle unscrambler, which is used on other lines at the facility. This unit inverts the bottles and is equipped with a blower unit that blow dries washed bottles with purified air before depositing them onto a conveyor the right way up that transports them to the filler.
The filler has ten nozzles but can be run with four or six nozzles depending on the product, run size and the speed of the packaging and palletizing equipment downstream. Typical run speeds for the line are 50 to 60 bottles per minute.
The filler can be configured to run using either a timing screw or gating fingers to time containers into and out; the CPL system uses the gating fingers option. Containers are moved into place under the nozzles, which then move into the containers to fill and then move up after the filling cycle is complete. The fill cycle is adjusted and carefully controlled through an Allen-Bradley PLC (programmable logic controller) from Rockwell Automation. Each of the pistons has a mechanical 'fine' adjustment, which provides better volume accuracy than previously.
Following filling, the bottles are conveyed to a capper, which was upgraded in early 2005 to a system that can place tamper evident closures on containers. Labeling is carried out using a double-head labeler from D.L.-Tech. This system uses two heads that apply a pressure-sensitive label to the front and back of the product.
The labeled bottles or jars are then automatically bundled in film in packs of six and sealed on a sleeve wrapper manufactured by RBS Equipment Designs Ltd. Bundles are then conveyed through a shrink tunnel before operators put two bundles into a case. The cases are then manually palletized and shrink wrapped prior to warehousing and shipping. The line is designed for high-speed, high-volume filling and packaging runs. During the 2004 expansion program CPL also acquired and installed a new Enflex F-11 sachet filler (1g to 15g) for liquids and semi-solids to complement their existing contract packaging operation.
BUFFALO EXPANSION
In 2005, CPL purchased a 450,000ft² packaging facility in Buffalo, New York State, from Bristol Myers Squibb (BMS). This new facility marks the company's first expansion outside of Canada and gives the company an important US base. The 140,000ft² facility has doubled the company's number of manufacturing suites and packages products for BMS (two thirds of the capacity) and also third party manufacturers.
In 2006, CPL invested $2m into the Buffalo plant and employed an additional 15 workers to bring the total to 200. The investment at the plant added a new state-of-the-art dispensing area.