Machinery
Sigpack HSL Wrapper
Project type
Individual vial packaging solution
Location
Napa Valley, California, US
Contractors
Sigpack Systems, Hoppman Automation Solutions and Cognex Corporation
The HSL wrapper and sealing system, installed at Dey, wraps 300 products per minute.
The integrated packaging system was designed and developed by Sigpack for Dey.
A new FDA regulation states that all unit doses must be individually packaged with bar code and expiration date. In order to meet the new requirements, Dey LP, a pharmaceutical company invested in a new packaging system in March 2005. The Sigpack line incorporates feeder bowls by Hoppman Automation Solutions and vision technology by Cognex Corporation.
Free eBook
3 Key Tips for a Successful Design Build Project
With supply chain disruptions and inflation creating new challenges for delivery teams, design-build projects are booming. This e-book looks at the 3 essential tips a project delivery team must consider when delivering a successful Design Build project.
by Oracle
Dey LP of Napa (California), an affiliate of Merck AgaA, specialises in the respiratory field and aims to provide safety and product quality assurance to its customers. Dey is integrating an entire high-speed production line to produce single overwrapped vials for the hospital market.
Sigpack, a division of Bosch Packaging Systems, is a manufacturer of packaging machines and systems for the food, health and pharmaceuticals sectors and for non-food items. 
Dey's decision to choose Sigpack Systems for the collaboration was based on the company's expertise and the need for a single source for the entire line. It wanted a packaging design that used the least amount of foil for the overwrap and had a favourable delivery schedule. The challenge for Sigpack's high-speed wrappers was to achieve the necessary output, maintain current production levels and ensure total system reliability.
CURRENT AND FUTURE CAPACITY
The packaging operation at Dey's produced cards of five blow-fill-seal type vials. Although the pharmaceutical company packs these five vial cards in large volumes, it has never ventured into the packaging of individual vials. Sigpack's HSL wrapper and sealing system, installed at Dey, wraps 300 products per minute.
EQUIPMENT AND FEATURES
To meet Dey's requirements, Sigpack designed a single source for the entire line. The complete packaging solution system incorporates Hoppman feeder bowls, the Sigpack HSL wrapper, Cognex vison system and the Sigpack top loading cartoner with RSC packers.
The Hoppman feeder bowls form the first step in the packaging solution system and meet the stringent demands of pharmaceutical feeding applications. The HSL wrapper features reciprocating cross-sealing jaws – which guarantee perfect airtight seams, for strict separation of the product from the driving elements – and an ergonomically designed servomachine with an easy-to-use touch screen. The HSL is suitable for heat-sealable composite film, is designed for dry or wet operations and has a production capacity of up to 350 packages per minute.
The Cognex system features a full range of machine vision systems and vision sensors. The equipment has the ability to inspect for defects, identify products, measure part dimensions, read 2D codes, count people, or guide robotic equipment. The Cognex vision system installed will enable Dey to check for damage or leakage in the vials.
The Sigpack top-loading cartoner with RSC packers is an integrated top loader with modular layout for forming, filling and seal closing pre-glued shipping cases. It has a gentle product feed with up to 800 products per minute and with specific handling options according to performance and the nature of product. The equipment closes the shipping cases with hot adhesive or tape, has a modular layout on a sandwich platform, and a feed and discharge of products and trays according to the requirements.
The change components of the machine are lightweight and have quick-change locks. The control platform has been adjusted to Sigpack Systems primary packaging systems with Control Logix TM and is integrated as a seamless system compound.
HOW THE PROCESS WAS DEVELOPED TO MEET THE CLIENT'S NEEDS
Dey's complete packaging solution system uses a common operator interface that is consistent, easy to maintain and operates the entire system. The software ensures efficient running of the system with its validation and traceability features.
The first step in the process was a vial separation and feed system. Sigpack's challenge was to separate individual vials from the five-vial-cards without cutting or breaking a vial and cause a leak. Sigpack developed a manual prototype of the customised vial separation and feed system and demonstrated it to Dey, for design approval. The vision system was used to check for damage and possible leaks.
The unit dose vials were then hermetically sealed and wrapped at the rate of 600 per minute.
The two-leg system developed for Dey starts with the Hoppmann feeder bowls and continues through the HSL wrappers. The HSL wrapper's sealing system works at a capacity of 300 products per minute, the vision system verifies the print on individually wrapped unit doses, the cartons and the cases and logs activity. A product can get rejected because of a misprint at any point in the process.
The top loading cartoner and the integrated carton former, are suitable for Dey's shelf carton formats and contain 25, 30 or 60 individually wrapped vials. The two wrapping legs feed into individual collators and a robot arm top-loads the wrapped vials into the shelf cartons.
Every shelf carton has a leaflet placed inside and verified before the shelf carton is closed. RSC-Cases – that have been bottom-glued with hot melt adhesive – are loaded with two-layers of cartons and closed. Bar codes are installed into the cartons and corner labels are applied before the cases are automatically palletised.
THE ADVANTAGES TO DEY FROM NEW SYSTEM
Dey's new installation ensures airtight packs with its gas-flushing capability, it can be integrated into other or existing systems and is useful in both dry and wet operations. Dey can be assured that they are supplying quality products to their customers because of the vision system, while the top loading cartoner with RSC packers saves space because it is small and modular in design. It's economical as it has short format change times, simple maintenance and is reliable in its functionality. The top-loading cartoner with RSC packers makes the packaging solution more flexible as it has over 40 basic variants according to performance, packaging type and layout.
Dey can now implement measures to conform to the new Food and Drug Administration (FDA) regulations while saving money, retaining productivity and streamlining operations. The pharmaceutical company now employs only three or four people to run the line each shift as the system is reliable.
Related projects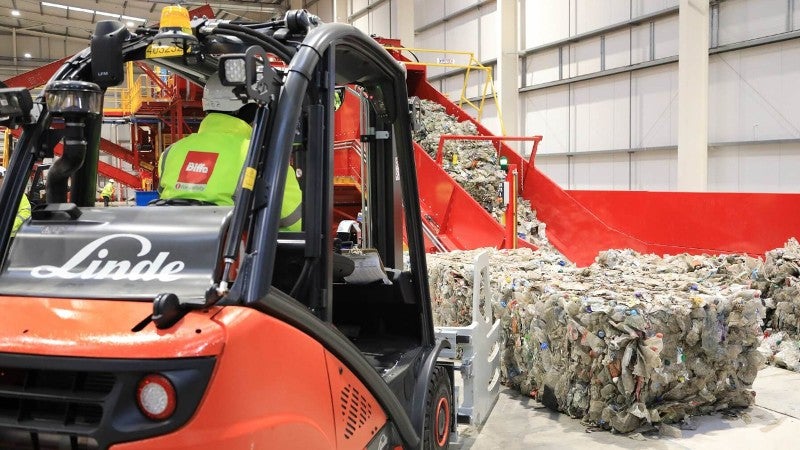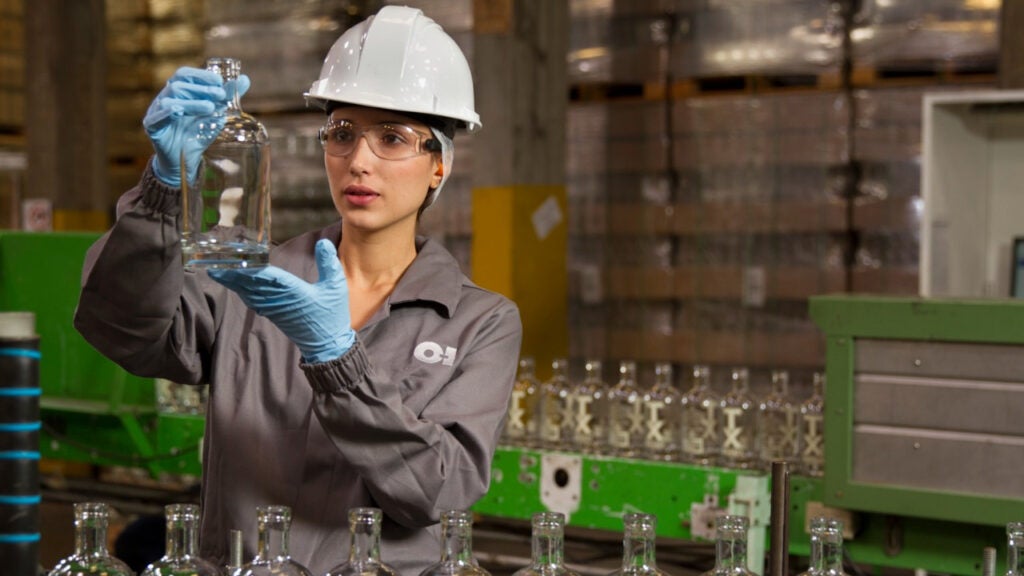 Topics in this article: